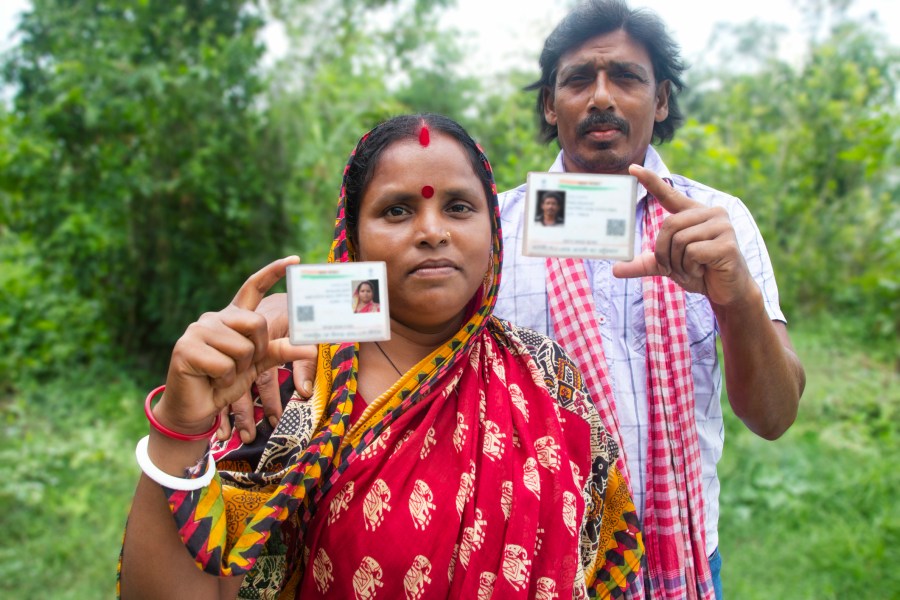 When you live in a country with a population of over 1.38 billion, it is only natural that there will be some overlap when it comes to first and last names. That's part of the reason why the Indian government developed Aadhar numbers as a unique identifier for each citizen. 
An Aadhaar number is the equivalent of a Social Security Number in the United States or a National Insurance Number in the United Kingdom. The use of Aadhaar numbers started just over a decade ago, and some Indian citizens may still need to register for one. Here's your guide to checking your Aadhaar status.
What Is the Aadhaar Program?
The Aadhaar program is a massive effort administered by the Unique Identification Authority of India (UIAI). This organization exists based on an Indian law that makes the Aadhaar program possible. Anyone who lives in India can apply for an Aadhaar number, and each individual can only have one Aadhaar number throughout their lifetime. The number is 12 digits long, and once you receive a number, you can get both an Aadhaar card and an electronic one.
Unlike the identification numbers issued at birth in other countries, an Indian resident has to apply for an Aadhaar number. Parents can apply on behalf of their children. The number has nothing to do with citizenship, so anyone with a current residence in India can apply. Even if you do not live in India full-time, you are eligible for an Aadhaar number if you lived at an Indian address for at least 182 days in the past year.
Although you can start the application process online, you will need to complete certain parts of it in person. There are few countries with a higher population than India, so the parts of the application based on unique characteristics, such as fingerprints and eye scans, help ensure that no individual can apply for multiple numbers.
How to Register for Aadhaar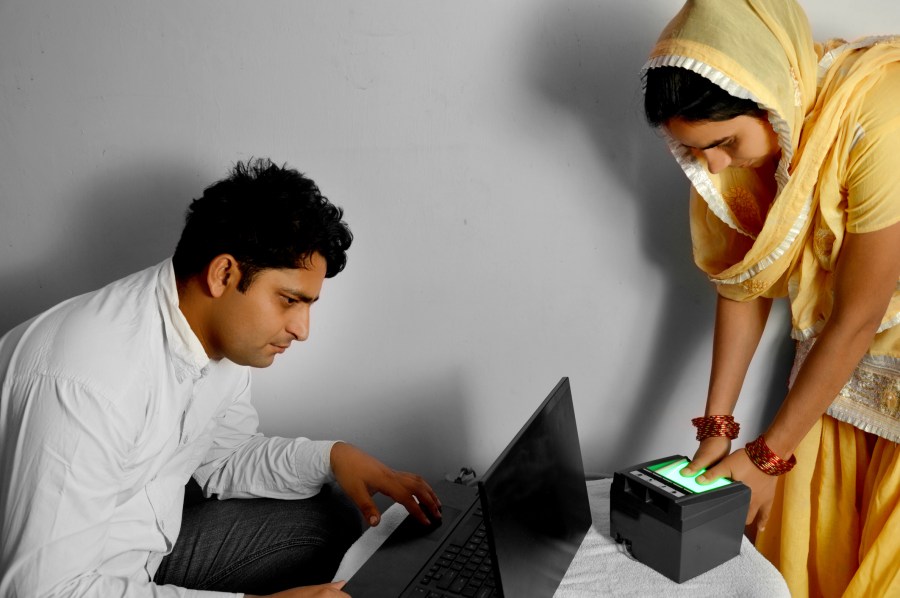 You can access the Aadhaar application and book an appointment online at your local enrollment center. There is a large list of enrollment centers throughout India. In some states, third-party companies handle the in-person portion of the application process. In others, Indian government officials handled the process. The Locate an Enrollment Center button on the UIDAI website is an excellent source for finding the closest enrollment center to you.
For your appointment, you'll need to bring documents to verify your identity and address. Government-issued identification cards, such as a driver's license or voter ID, can help to verify who you are. Bank statements and recent utility bills with your address can supply proof of residence. A ration card, birth certificate, PAN card, or passport may also help verify your identity. Be sure to carefully read the requirements for documents that you can present. The UIDAI website maintains an updated list.
For the biometrics portion of the application process, be prepared to take a picture that will display on your Aaadhaar card. You will also need to dip all ten fingers in ink and supply a fingerprint. Finally, there is an iris scan of both of your eyes. Even the most advanced fraudsters have trouble replicating the iris or fingerprints of another. These extra steps ensure that no third party can somehow register for an Aadhaar number on your behalf or use your number without your permission.
How to Check Your Aadhaar Status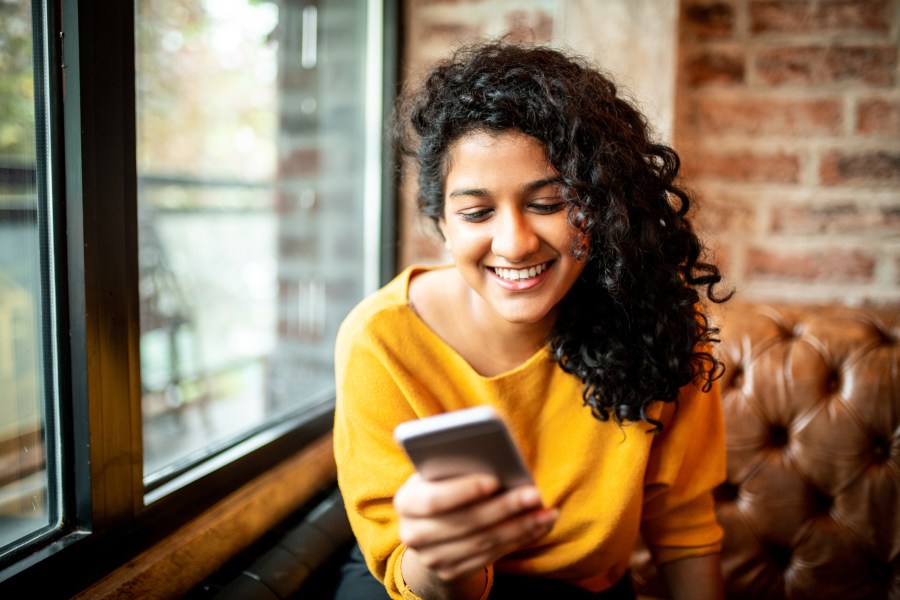 There may be a period of time between the date you apply for your Aadhaar card and the date you receive it. It takes time to authenticate your biometric data, the answers on your application, and the documents that you supplied along with your application.
Once you complete your application, you will receive a 14-digit enrollment ID. This number may also be referred to as an Aadhaar EID. This number does not replace your Aadhaar number, but the UIDAI connects the number with your Aadhaar application. When you check the status of your Aadhaar card, you will need to supply your Aadhaar EID.
If you supply a mobile phone number in your application, you'll receive a text message from the UIDAI when your Aaadhaar number is generated. It may still take several days for your to receive the card in the mail, but you can start to access the electronic features of Aadhaar once you receive this message. You can also check your Aadhaar status using the Check Aadhaar Status link on the UIDAI website.
What Can You Do With an Aadhaar Card?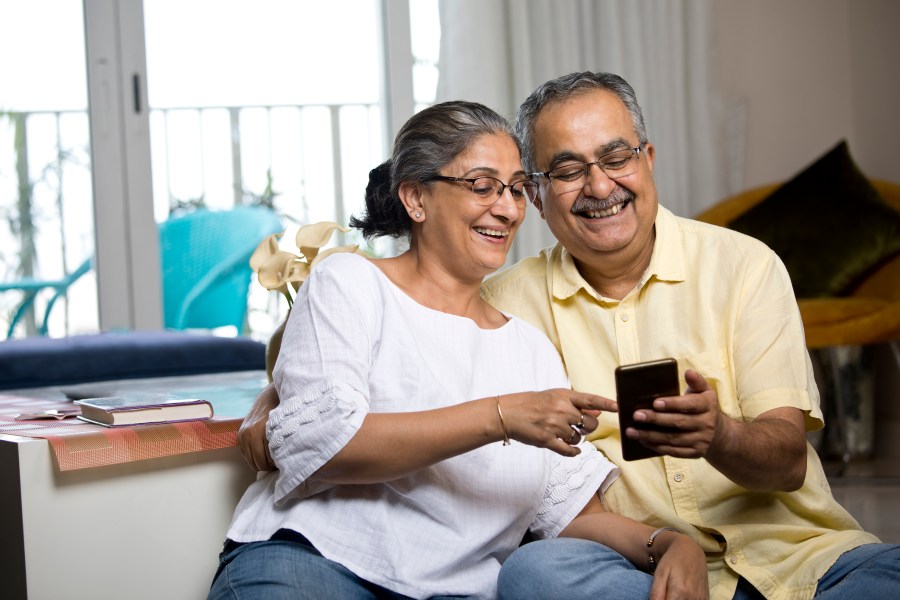 The Aadhaar system simplifies the process of verifying one's identity. With so many states and policy changes in India, standards for government identification have changed over the years. For example, some people were born when standardized birth certificates were issued, and others do not have one. Still, many Indian citizens and residents need to complete the same documents for government, businesses, medical facilities, and schools today. The Aadhaar number creates one completely individualized, carefully verified identification system.
Once you have an Aadhaar card, you'll need to use your number for various purposes. Banks ask for your Aaadhaar number when you open a bank account. You also need your number for government forms and taxes, and some utility companies even ask for an Aadhaar number to establish new accounts. This system makes doing business and verifying your identity much easier, even if you move in-between states that traditionally had different ways to provide address and identity.
The Aadhar card makes life much easier for Indian citizens who live out of the country and residents who do not have citizenship. As long as you live in the country for about six months out of the year before you apply, you can get an Aadhaar card. Obtaining an Aadhaar card streamlines completing government forms and handling business back in India, even if you usually spend most of the year in another country. For residents who are not Indian citizens, having an Aadhaar card makes it easier to establish a bank account and get utilities in your home without constantly proving your residence status.