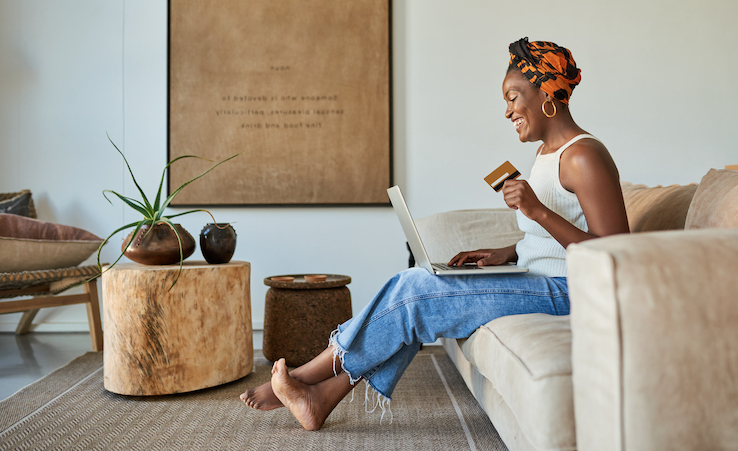 If you've done a little online shopping lately, you've probably noticed that buy now, pay later (BNPL) services like Klarna and Afterpay are becoming increasingly common on product pages and checkout screens. Not only that, but the option to use them is getting easier. They're becoming so popular that many of these services are now on checkout screens on major shopping websites like Amazon, Walmart and others.
An estimated estimated 42% of American adults have used a BNPL service, according to a 2021 survey conducted by the credit-monitoring platform company Credit Karma. Overall, Klarna has a user base of 7.9 million people in the United States alone, and it's just one of many BNPL providers.
It's clear that BNPL is getting increasingly popular, but does that mean it's safe? If you're wondering whether using BNPL services is a wise move, here's what you need to know.
What Is Buy Now, Pay Later Financing?
BNPL financing is a credit card alternative available on ecommerce sites. To use it, you can place an order at a participating retailer like you normally would. But when you go to pay for the items in your online cart, you have the option to choose BNPL financing instead of paying for your purchase outright. The BNPL arrangement lets you split up the cost of your shopping cart over a period, usually a specific number of months, into a number of equal payments charged at regular intervals.
How Buy Now, Pay Later Financing Works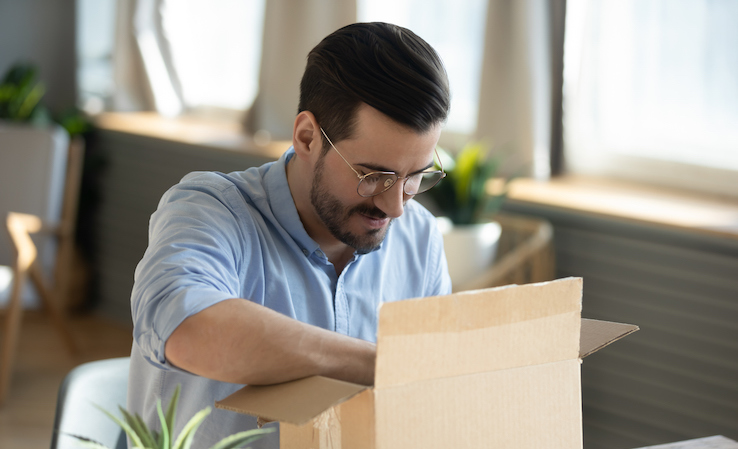 Generally speaking, BNPL works similarly to other financing options. You can choose to use the BNPL service when you're preparing to check out while shopping online. At that point, you can either apply to use the service or tap into an existing account you've made with the BNPL provider.
After authorizing a purchase using the service, you'll receive a payment schedule. Most services break the cost into four installments, though some use other approaches. Typically, your first payment of the installments is due right away. For the rest, you'll send in a payment every week, two weeks, or month according to the installment plan until you've covered the full amount you owe.
For example, say you have $200 worth of items in your shopping cart and, instead of paying for the full $200 when you check out, you opt to use BNPL financing. In that case, you'll owe $50 at checkout. Then, you'll send in three more $50 payments (plus any interest, if applicable) every week for three weeks, every other week for six weeks, every month for three months, or another interval, depending on the terms the BNPL requires.
In some cases, BNPL services come with an interest-free period. That approach is similar to how some store cards operate. However, other BNPL services begin charging interest right away, just like a credit card would.
Usually, qualifying for a BNPL service is simple. In many cases, the requirements can be less stringent than you find with traditional credit cards, putting them more in line with store cards. However, that doesn't mean everyone gets approved.
The Impact of Buy Now, Pay Later Financing on Credit Scores
BNPL is a form of financing, so it can impact your credit score. Usually, BNPL services don't do hard pulls on your credit report, so signing up doesn't affect your score. However, most BNPL apps don't report on-time payments to credit bureaus, so you don't get any benefit from being responsible with your payments, either.
Overall, that may make BNPL seem like a reasonable deal because it doesn't help, but it doesn't hurt either. However, if you miss a payment, some BNPL services will report that to the credit bureaus, which can lower your credit score. Plus, if you default, your entire balance may be due at once. If you can't pay, your account might go to collections.
The Pros and Cons of Buy Now, Pay Later Financing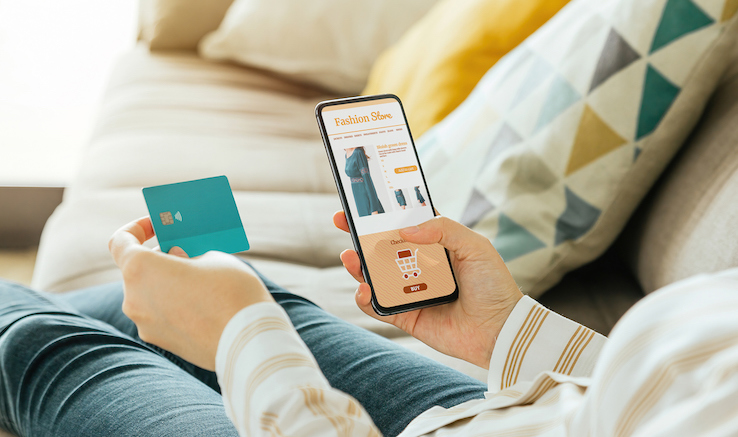 The biggest benefit of BNPL is that qualifying is simple. Most BNPL services don't perform a hard pull on your credit report, so it won't harm your score. Plus, since the debt doesn't show on your report if you remain current with your payments, it won't necessarily limit your future borrowing power.
The lack of a hard credit pull also means some borrowers may have an easier time qualifying for this type of financing. As a result, it may be particularly appealing if you have a lower credit score but need the ability to spread out the cost of a purchase a bit.
BNPL services are also quick and convenient. You can apply right through a retailer's online shopping cart in most cases, and decisions are nearly immediate. Plus, if you use the service again in the future, you can simply log in to the service.
Finally, some BNPL providers do offer interest-free periods. You can pay off a purchase over time and avoid interest, something that isn't always possible with a traditional credit card.
When it comes to drawbacks, one of the most significant is that good payment behavior doesn't benefit your credit score. If you have a low credit score, using multiple BNPL services won't help you boost it, which might not align with your current financial goals.
Additionally, failing to pay off a purchase during an interest-free period is a big deal. The interest rates can be high on these types of purchases, sometimes outpacing what you see on credit cards. BNPL apps don't come with high spending limits either. Usually, they're intended for smaller purchases, so you may not get as much borrowing power here as you would with a traditional credit card.
Finally, missing a payment can end up hurting your credit score. Many BNPL providers report payment defaults and may send accounts to collections, both of which are damaging to your credit overall.
An Overview of Popular Buy Now, Pay Later Companies
Klarna
Klarna allows shoppers to get interest-free financing with payments due every two weeks, aside from the first payment, which is due at checkout. If you follow the payment schedule, you won't owe interest. However, if you're late with a payment, you might need to pay a late fee.
Defaulting on the payment plan also comes with consequences. Klarna may charge your connected card for the full amount immediately and also close your account. Your default may also get reported to the credit bureaus, even if the connected account covers what you owed in full. If the connected card can't cover it, your bill could end up in collections.
Afterpay
With Afterpay, you can usually spread out a purchase over three or four interest-free installments. Typically, you'll owe a payment every two weeks, making it reasonably easy to track, too.
Unlike some alternatives, Afterpay doesn't charge interest on payments. However, you can find yourself owing late fees if you aren't on time with your payments, and Afterpay may report the missed payments to the credit bureaus.
If you default, Afterpay may also charge the full amount owed to your card on file, which can have other financial ramifications. Additionally, you may end up in collections if your card doesn't have enough to cover the purchase.
Affirm
Affirm is closer to a traditional personal loan, with payments spread out over several months or even a year or more. However, it uses a quick-decision model, allowing you to fund a purchase fast.
Usually, there's an interest rate that kicks in right away with Affirm, and it can hit well above 20%, depending on your current credit profile. Additionally, unlike other options, using Affirm can impact your credit report and score, both for the positive and the negative. It may make a hard pull on your credit report to assess your creditworthiness, but it'll also report your on-time payments.
How to Use Buy Now, Pay Later Financing Wisely
Using BNPL financing responsibly requires some effort. Since the payments are more commonly weekly or bi-weekly, you'll want to plan for them when budgeting your upcoming spending. That way, you can avoid late fees and default, as well as impacts to your credit score.
Additionally, be wary of stacking up BNPL purchases. Some providers let you fund multiple purchases at once, and that can make your payments harder to track. You may want to do it one purchase at a time, ensuring you don't overlook an upcoming payment by mistake or over-extend yourself.
As long as you plan carefully, BNPL can be a solid solution, especially if you don't yet have a credit card but need to make a purchase. Just remember that it won't necessarily hurt your score as long as you pay on time, but it won't automatically help it either. If you're happy with that arrangement and can make the payments with ease, then a BNPL service could be right for you.