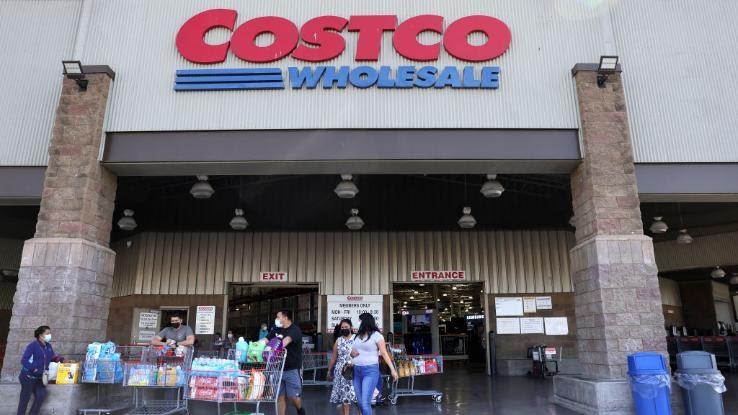 By now, most of us have heard of Costco. Known for its cheap gas to free samples, the Costco brand is all about saving you money. Shoppers enjoy a lower price on most everyday items by buying in bulk, and at the same time can score savings on big purchases like televisions and furniture sets. You can even buy vacation packages through Costco.
The catch? You need a membership to shop there. Anyone who has shopped at Costco is familiar with the moment that you walk through the door and are required to flash your membership card at a staff member before proceeding. For those without a card, the inner workings of the store are a carefully guarded mystery. So, can buying a Costco wholesale membership save you money? We'll help you puzzle through whether or not the cost of a membership is worth it for you in the long run.
What is Costco?
Before taking a deeper dive into Costco membership details, let's look briefly at what Costco is.
In 1976, the first membership warehouse club, Price Club, opened in California. At the time, Price Club only served businesses. When Costco Wholesale was founded in 1983, it offered a novel shopping experience: a bulk wholesaler available to the individual consumer. In 1993, Costco Wholesale and Price Club merged. Since then, they have experienced immense growth over the decades and developed a staunchly loyal customer base.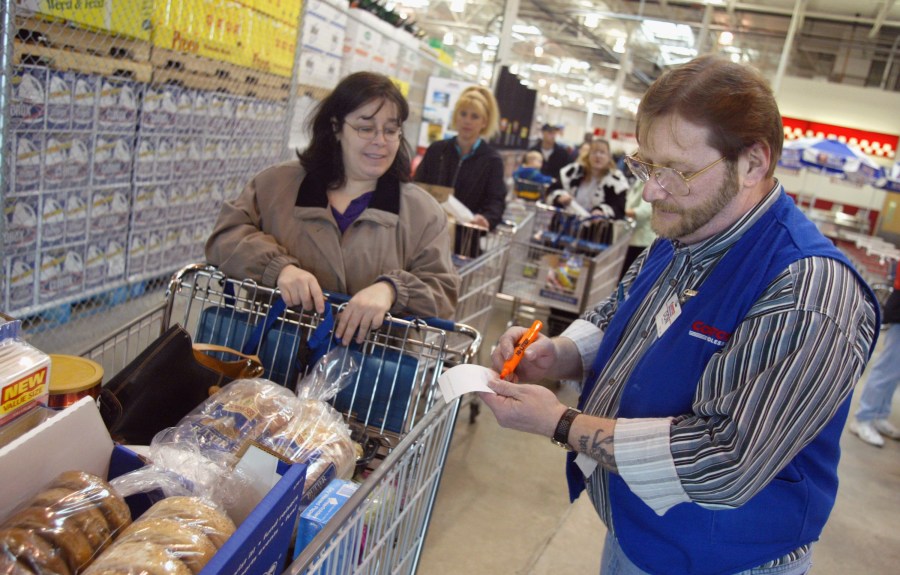 Costco currently has warehouses in 46 states, Puerto Rico, and the District of Columbia. Depending on which state you reside in, you may enjoy your pick of warehouses to shop at, or they may be hard to come by. If the latter applies and you would like to try Costco out without going on a road trip, you can sign up to take advantage of their home delivery options (restrictions apply in AK, HI, and PR).
Is a Costco Membership Worth the Annual Fee?
To enjoy the many offerings, you need to purchase an annual membership. Currently, Costco offers two membership options: the Gold Star Value, which amounts to $60 per year, and the Executive Membership, which will run you $120 per year.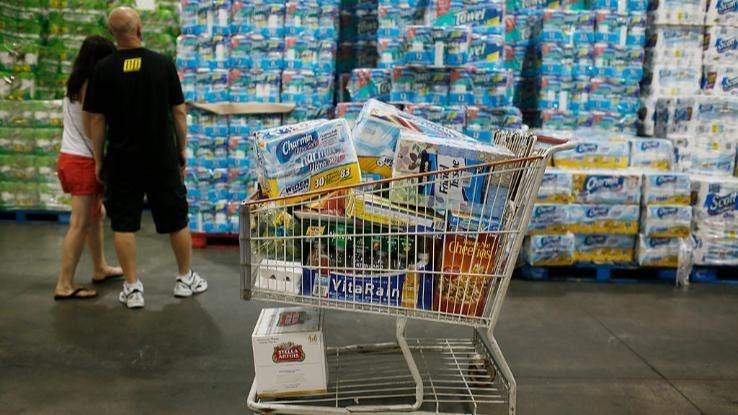 Both membership levels come with two membership cards, which you can use to shop at brick-and-mortar locations and online at Costco.com. Additionally, each comes with a 100% satisfaction guarantee, which means unimpressed members can cancel at any time and receive a refund.
What is the difference between the two levels? The Executive Membership comes with a 2% back reward (up to $1000) on eligible Costco and Costco Travel purchases. Additionally, Executive Members are eligible for other discounts on Costco services throughout the year.
So, is the Costco membership cost worthwhile? In the end, it depends on how Costco savvy you intend to be throughout your membership. For example, if you shop at Costco frequently, you will be able to take full advantage of those discounts and other offerings. Buying household items in bulk — laundry detergent, garbage bags, toilet paper, and more — can be a great way to stock up and save on trips to the supermarket.
For example, a package of Cascade Complete dishwasher pods will cost you .23 cents a pod from Costco, whereas the most biggest and cheapest package of the same product from Albertsons runs about .33 cents a pod. If you run your dishwasher every night, that .10 cent savings adds up to more than half of the cost of your yearly membership. We recommend doing a few price comparisons on some of your favorite products to see if a membership is right for you.
How to Make the Most of Your Costco Membership
The trick here? Make sure you use everything you buy. After all, what is the point of saving money on a 10-pack of ground beef if you can only eat five packs before the rest go bad?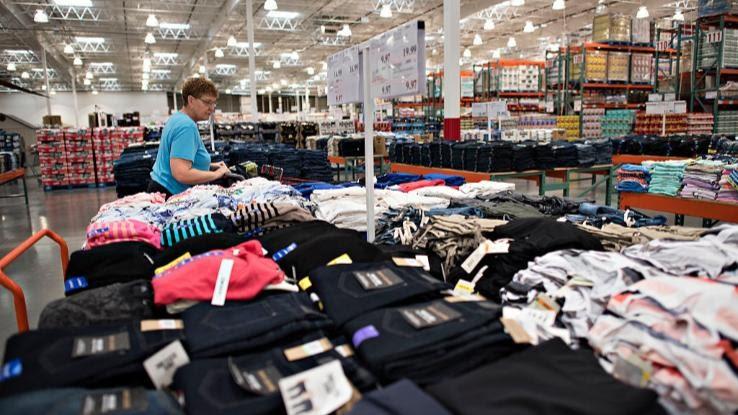 Follow these few tips to make the most of your membership:
Do not over buy food that could expire.
Ensure you have room for what you buy — including freezer space!
Be careful of the many impulse buying opportunities.
The one saving grace here is a generous return policy. If you end up with a bad case of shopper's remorse, you should definitely take advantage of easy returns.
Extra Costco Deals for Members
Not a bulk shopper? Some of us only use our Costco memberships once a month — or when those household supplies run low. But that does not mean we waste our money on a membership.
There are countless additional Costco membership deals, including:
Home delivery, featuring three different delivery options to suit your specific needs
Savings on vacation and travel packages
Discounted gift cards
Discounts on car rentals through partnerships with local rental companies
Glasses and contact lenses at discount and competitive prices
Tires and other auto services
Non-bulk discount items, like clothing, smartphones, toys, and more
Hearing aids
Comparatively low-priced gas at its on-site gas stations
Executive exclusive deals on resorts, spas, cruises, and other travel-related purchases
The warehouse-based store also offers Costco Services, which can get you a deal on everything from home and auto insurance to garage door and air conditioning installation. If any of these items or services are something you plan to take advantage of regularly, those savings can make up for the price of a membership pretty quickly.
Costco Bargains That Don't Require a Membership
Believe it or not, it is even possible to score deals at Costco without becoming a member. If you are still on the fence about whether the annual subscription is worth it, you might start by utilizing a few services that do not require one.
Prescriptions
Costco has developed a reputation for having some of the most reasonable prescription prices around, but many people don't realize that you can take advantage of them without a membership. Since many state laws require pharmacies to remain open to the public, Costco allows even non-members to take advantage of their lower prices.
Alcohol
In some states, it's illegal to require consumers to purchase a membership to buy alcohol. The following states allow you to buy alcohol at Costco without a membership: Arizona, California, Colorado, Connecticut, Delaware, Hawaii, Indiana, Kentucky, Massachusetts, Michigan, Minnesota, New York, Texas, and Vermont.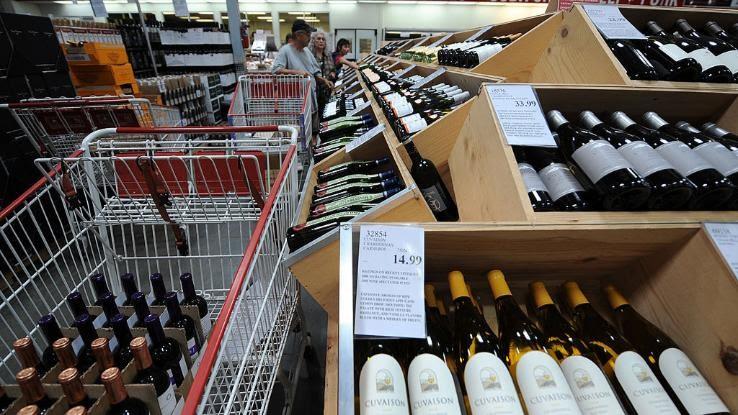 Online Orders
Little do some people know that it is possible to shop at Costco.com without a membership, but this one comes with a little fine print. If you are not a Costco member, there is a 5% surcharge. Additionally, some of the prices are higher than what you would find in store.
Vision and Hearing Exams
You can also take advantage of their eye or hearing examinations without a membership. The only downside? A membership is required if you plan to purchase eyewear, contact lenses, hearing aids, and other related items.
Gas
While Costco gas stations are generally only open to members, there is a loophole worth knowing. Technically, you can use the coveted pumps as long as you pay using a Costco shop card — a.k.a. their gift card. Of course, to purchase one of those, you will need a membership — or to know someone who is a member.
A Note on Competitors
While it has become a household name, Costco does not have a corner on the warehouse club market. Both BJ's Wholesale Club and Sam's Club offer similar shopping experiences in addition to two annual membership tiers. So what are the key differences?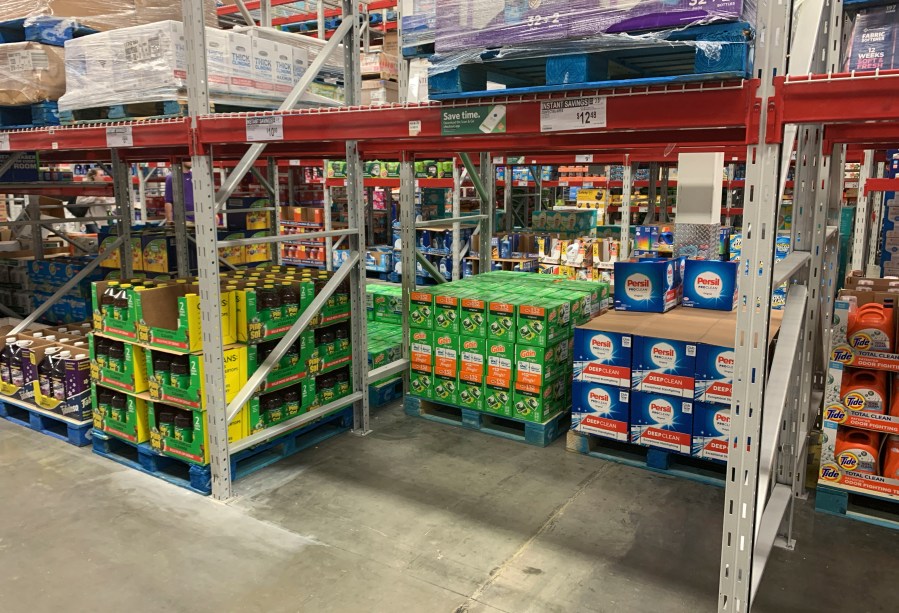 BJ's operates warehouses in 16 states. Their two annual membership options are the Inner Circle which costs $55, and Perks Rewards which costs $110. One unique and welcome benefit is that they accept manufacturer coupons.
Sam's Club has more clubs in slightly fewer states (at 44). The two annual membership options they offer are the Club running $45 and Plus at $100. If you plan on taking advantage of their in-house Optical service, consider a Plus membership. It features a 20% discount on complete pairs of eyeglasses.