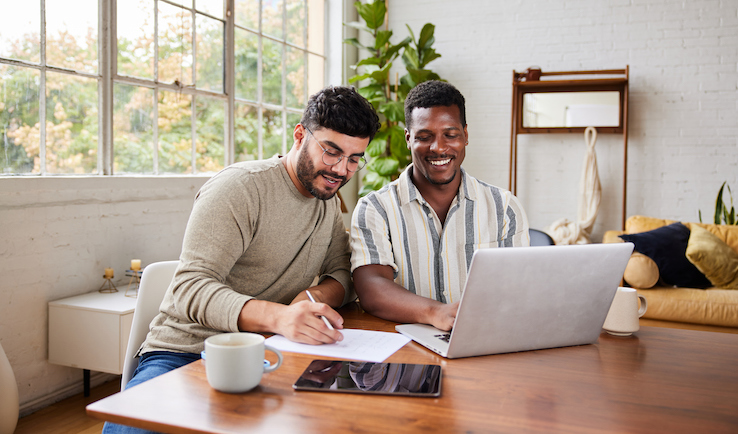 With the new year just barely underway, many of us are looking toward the future and setting financial resolutions with the hopes of creating positive habits that stick. If you're among them, you may be wondering how you can turn these goals into reality — and avoid that all-too-common pitfall of breaking your resolutions before February rolls around.
Ultimately, achieving your financial goals can be easier than it might initially seem. As long as you select smart targets and use a strategic approach in creating new financial habits, you can start to see the progress you're looking to make. Ready to improve your financial life this year by setting some resolutions — and learning how to make them stick? Here's what you need to know.
The Power of Strategic Goal-Setting
Goal-setting is a potent tool — one that can propel you toward success. Creating New Year's resolutions can increase your odds of achieving these goals. Writing them down — not just reflecting on what you're hoping to achieve — also means you're more likely to hit these targets. And, taking things to the next level by outlining the actionable steps you'll take to reach them means you increase your chances of accomplishing your goals even more.
Along with writing your goals down, making the resolutions challenging and holding yourself publicly accountable can increase your odds of succeeding. If you make financial improvements a group goal – such as by involving other members of your household – your odds of achieving the target may go up even more. Ultimately, setting financial goals can help you make the year your best yet, especially if you use the right approach. Doing so keeps you committed and focused, giving you a roadmap toward your dreams.
Create (and Stick to) a Budget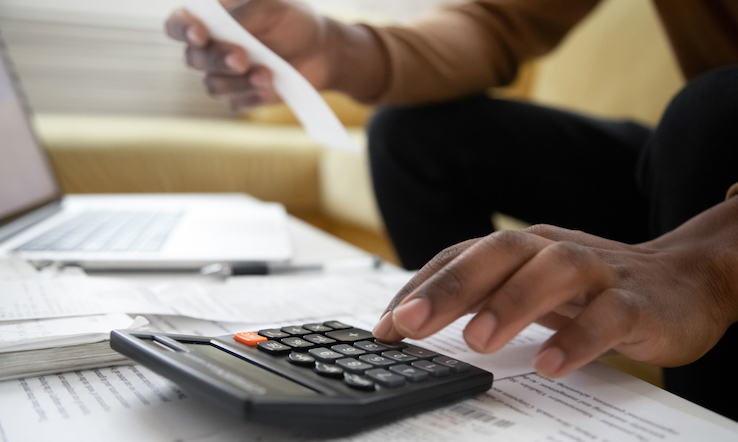 If you want a strong foundation for financial success for the year, you need a budget. With a budget, you get better insights into your income and expenses. Plus, you can allocate funds in advance, giving yourself a clear plan to follow to keep your spending on track and aligned with your goals.
Ideally, you want to outline your expenses and then designate money from specific paychecks toward them. Then, you can pay your bills immediately after payday, ensuring you're never late.
If you want to increase your odds of success, start by using online bill payment options. That way, you don't have to remember to handle a bill; the money gets whisked away on time automatically.
For other spending, consider the envelope system. It relies on putting specific amounts of cash into envelopes, each of which is designated for a particular purpose. It's a great way to ensure fluctuating spending categories like food and entertainment don't get out of hand.
Build an Emergency Fund
Having a reliable emergency fund in place safeguards you against the unexpected. If you don't have any money set aside yet, make this the year you get some cash saved up for emergencies. Add funding your emergency stash to your budget, designating a specific amount from every paycheck. Then, set up an automatic transfer to your savings account that aligns with your paydays, making saving automatic.
Reduce High-Interest Debt
High-interest debt can derail even the most carefully crafted budget. Even if conquering all your debt this year isn't practical, that doesn't mean that you can't make paying it down a goal.
Start by committing to no longer using high-interest credit cards. Make sure there aren't any recurring payments attached to these accounts, which allows you to prevent the balance from rising. Then, review the current payments you make and keep sending those amounts, even if your minimum falls, to pay the balances down faster. Make the payments automatic, too, so you don't forget to send the money on time.
Use a Credit-Monitoring Service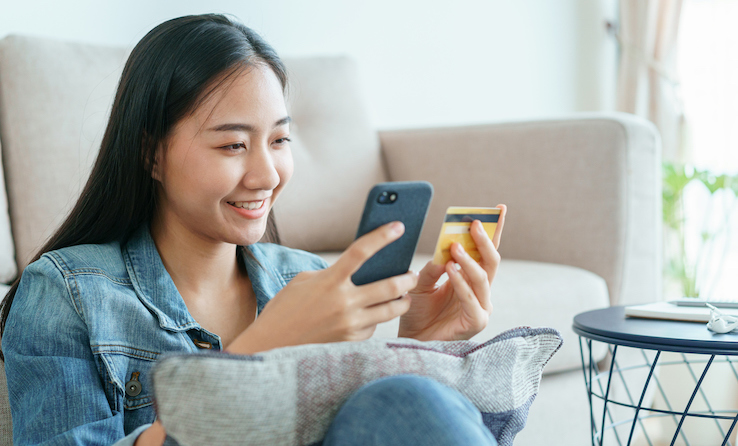 While checking your credit report online is an excellent start for ensuring your credit score is where you want it to be, signing up with a credit-monitoring service is wise. You'll get an alert when any activity is detected on your report, giving you a way to spot potential identity theft quickly and take action right away.
There are free and paid credit-monitoring services, each with its own benefits and drawbacks. Get online to explore your options and read reviews to find the one that meets your needs and fits your budget.
Cancel Unnecessary Subscriptions
All those streaming services and other subscriptions can quickly get out of hand. Whether you forget to cancel one before a free trial expires or simply don't notice the small recurring charge, when you add them all up, you might find that subscriptions take a big bite out of your budget.
If you haven't reviewed your subscriptions recently, make this the year you take stock. Gather all of your bank and credit card statements. Then, check the line items for any recurring costs, highlighting them as you go.
Once you've identified the source of the recurring charges, you can decide if the subscription is providing you with enough value. If it's something you don't use or need, connect with the company to shut it down.
Sign Up for Rewards Programs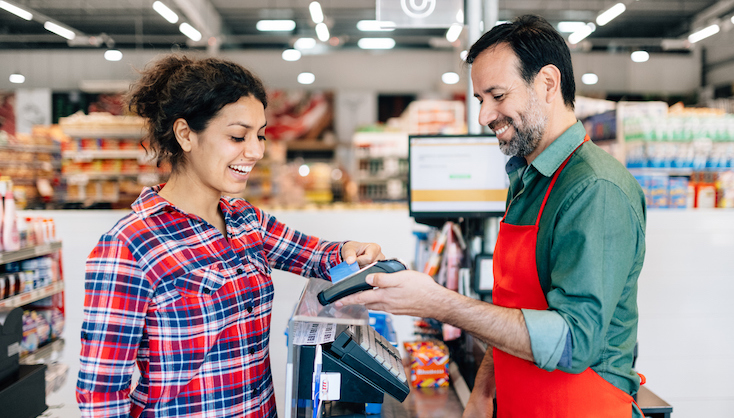 Rewards programs can actually boost your financial success if you use them strategically. For example, loyalty programs at the grocery stores and retailers where you regularly shop may get you access to lower prices, rewards points you can use for discounts, free products and more. Usually, signing up doesn't cost anything more than a little bit of your time, making it worthwhile for any store you use regularly.
Similarly, rewards programs on credit and debit cards could help you get statement credits, discount travel perks or free items. Just make sure you don't use these programs as an excuse for unnecessary spending. Carrying debt on a credit card can do more than offset the value of rewards, causing you to lose more than you gain. Try to avoid charging something you can't pay off right away simply to get the points.
Review (and Update) Your Insurance Policies
Many people have a set-it-and-forget-it attitude when it comes to their insurance. The issue is, your needs change over time. Plus, while you might have gotten the best price possible when you signed up, there's no guarantee that it's still the lowest cost you can access today.
Take a look at every kind of policy you have, including life, medical, health, home and auto. Determine if you have the proper coverage amount first. Then, if applicable, update your beneficiaries.
Once that's done, it's time to look at prices. For home and auto insurance, you don't have to wait for your current policies to end to explore your options. These insurance companies can change your rates right away if you're eligible, allowing you to start saving money immediately.
Whether you're ready to apply for auto insurance or simply want to price shop to see if you've got a competitive rate now, the process is simple. Gather the details you'll need to share, such as the make and model of your car, the VIN and the current mileage. Think about how much coverage you want, and reach out to companies for quotes. You can also use a comparison tool to check out your options faster. When you've found a lower-priced offer and determined the coverage is sufficient, you can start saving.