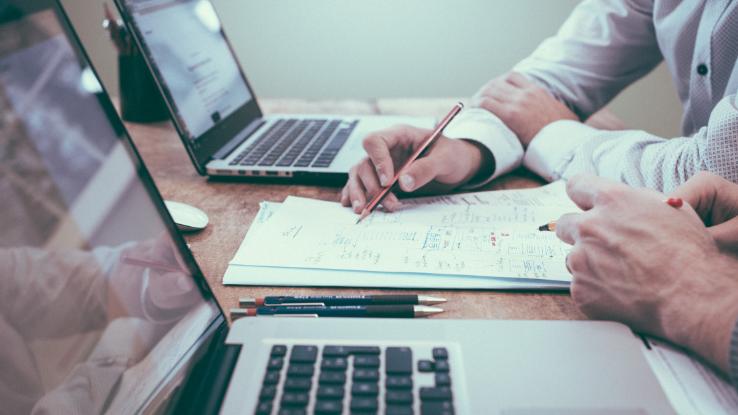 When you're working as a bookkeeper, you're responsible for a business or company's accounts. Therefore, you must keep track of all things about expenditures and income. As with any profession, the more education you have, the better your potential earnings. Here are some guidelines about how much a bookkeeper makes.
How Much Do Bookkeepers Make an Hour?
As of January 31, 2019, Salary.com reports that bookkeepers are ranging between $37,119 and $47,441 annually. You'll find that these salary ranges are dependent upon a myriad of factors. These factors could include experience, education, skills and certifications. When looking in comparison to a social worker salary per year, which Salary.com reports as earning an average of $56,412 annually, there's quite a difference.
How Can Bookkeepers Earn Higher Salaries?
For those who are holders of a professional credential, including certifications from QuickBooks Certified ProAdvisors, The American Institute of Professional Bookkeepers (AIPB) or the NACPB (National Association of Certified Public Bookkeepers), then it's possible that you could receive a higher salary. You'll also find that there are significant variances in salaries from city to city, as well as state to state. So, when you think about the going rate for bookkeeper, it's not going to be the same for those who are entry-level in comparison to those who are holding professional credentials.
Working as a "Full-Charge" Bookkeeper
When you're working as a full-charge bookkeeper, instead of a standard bookkeeper, then you have additional responsibilities. For example, you'll be responsible for financial statements and payroll taxes in addition to your regular duties for bookkeeping. Therefore, it's appropriate for you to command a higher salary for these additional responsibilities because you're going above and beyond that of a standard bookkeeper.
Working as a Freelance Bookkeeper
According to PayScale, the salary ranges are a bit different for those who would like to pursue a career as a freelance bookkeeper. With the average hourly rate being between $11.98 and $25.88, that makes the annual salary for a freelance bookkeeper between $25,016 and $59,434. These statistics were updated on PayScale February 2, 2019.
Should You Be an Accountant Instead?
For those who are wondering if they should choose accounting instead of bookkeeping as a career option, there are a broad range of salaries for each profession. For example, how much you're going to earn as a first-year accountant will depend significantly on your choice of career path. In comparison to investment bankers or corporate attorneys, accountants typically won't command a high salary during their first few years of work. Depending on their location, an accountant can expect to earn between $50,000 and $60,000 if they're working for a major company, corporation or business when looking at PayScale reports. On average, they'll earn about ten percent less if they're working for mid-size accounting firms.