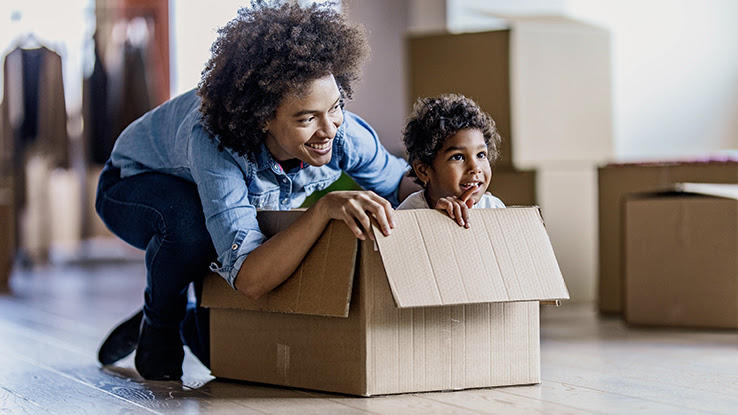 If you're overwhelmed with how to start choosing a mover, you've come to the right place. From where to start looking to what questions to ask, we'll go over everything you need to know about hiring movers. 
So, let's get the moving process started so you can kick off life in your new place without a ton of added stress. 
Where to Start Looking for Home Movers
When you're getting ready to move, the very thought of looking for movers can be stressful. A good place to start is by asking your friends and family for referrals. If you know of a friend who just moved, ask them how they liked their service and who they used. Your realtor can also give you recommendations for a moving company. Once you have a couple of options, check out their websites and read online reviews.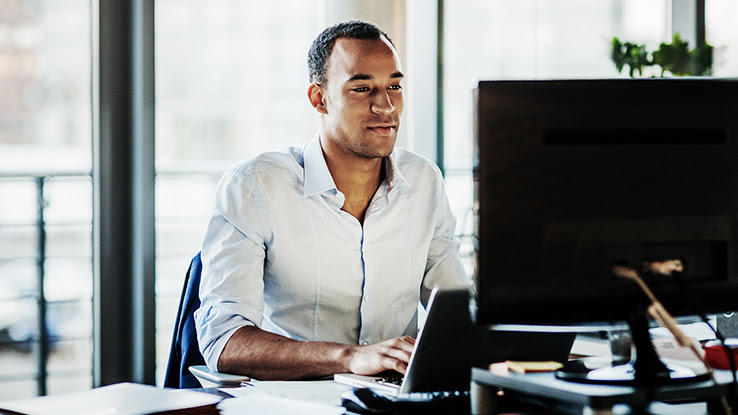 Taking the time to read reviews from other customers will save you a lot of hassle later. Reviews from real people will give you insight into how these movers conduct themselves and more. Once you've narrowed down your list, you can start to give them a call or fill out information forms online. In most cases, movers will ask you a few basic questions about where you're moving to and the size of your home.
Important Questions to Ask
When you're interviewing movers, there are a few key questions to keep in mind. To start, you'll want to get a quote or estimate for your move. At this point, they will likely give you a time estimate as well as how many movers they'll be bringing. It's also helpful to know if they take credit cards or cash so you'll have a payment with you on moving day.
If you feel they aren't bringing enough movers with them, ask for more. Having three or even four movers will help the process go a lot smoother. You may pay more for the extra set of hands, but this will save you time and money later on during the move.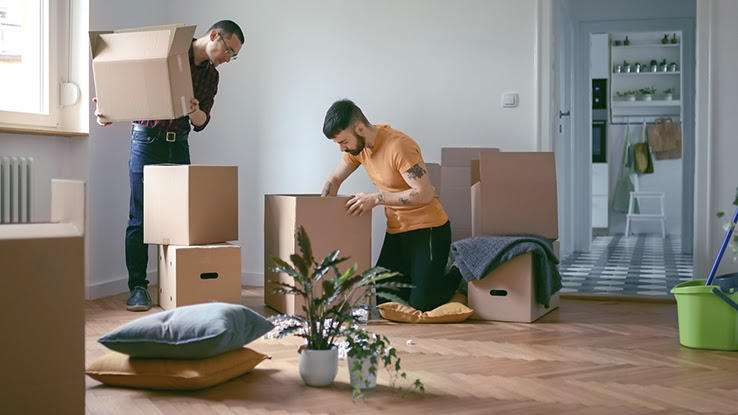 If a moving company gives you a time estimate, you'll want to ask what happens if they go over. If you'll be paying by the hour for additional time, you'll want to budget for this. Some movers may also charge extra for supplies and distance. Ask your movers if they will provide wrapping and packing supplies or if you'll need to do this ahead of time.
Ask the moving company if they'll be giving you wraps and blankets for televisions and other precious cargo. Some movers will assemble and disassemble furniture while others don't. If you aren't comfortable doing this yourself, make sure to confirm this is a service they offer. With the real estate market busier than ever, it's important to lock down your movers as soon as you can to avoid a last-minute scramble.
Moving Prep to Save Money and Time
Before your move, there are a few things you can do to speed up the process. The most important thing is to have everything packed and organized before the movers arrive. If there's anything loose or unpacked, the movers will need to pack this for you or leave it behind. This will slow things down considerably. Make sure you're getting the most use of their time by having the movers help with the heavy lifting you can't do alone.
If you're doing a local move, it's also helpful to take small trips yourself before the movers arrive. Loose or fragile items that are easy for you to carry will be good to get out ahead of time. Things such as lamps and pictures are lightweight and easy to put in your car. This will save time wrapping and also help to make sure they don't get damaged in the move.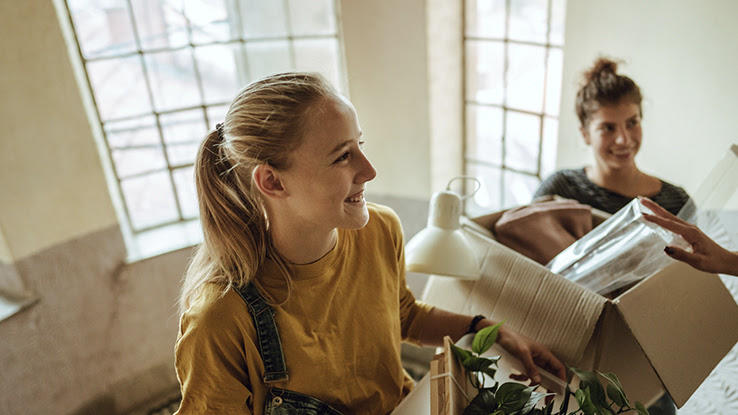 Houseplants, artwork, and cleaning supplies are also handy to move beforehand. Keep your cleaning supplies within reach so you can do some clean-up after the move is over. It's also helpful to keep a couple of bags and boxes with essentials labeled. Pack a night's worth of clothes for everyone in your family along with medications, toiletries, and snacks so you won't have to go digging through boxes for important items.
If you have a pet, you'll also want to prepare them for the big day. Ask your movers if they are comfortable with pets in the house during your move. It may be easier to leave the family pet with a friend or family member for everyone's safety on move day. Keep their food, water bowls, and other supplies close by for the first night in your new place.
Ask About Additional Services
Before you hire your movers, you may also want to ask what additional services they offer. Some movers provide packing and unpacking help at an additional cost. If this is a service you'll need, use their help as much as you can.
Some movers also specialize in moving large and fragile items such as pianos. Make sure your movers are equipped to handle any precious cargo you may have. Other moving services often include off-site storage, overnight truck usage, reusable storage crates, and packing materials. If you think you'll need a few extra boxes on moving day, ask how they charge for any materials you use.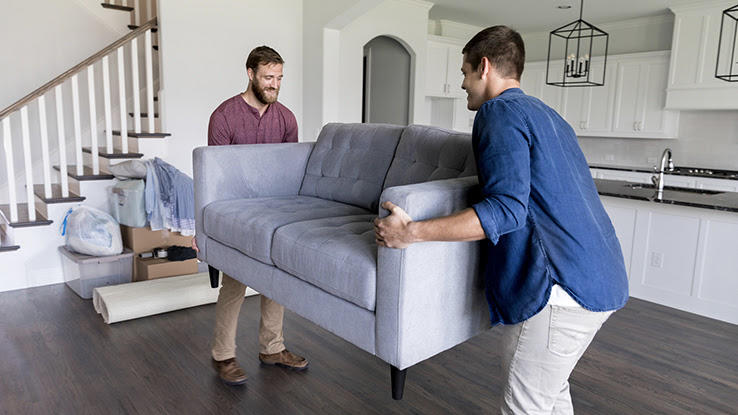 If you have carpeting or floors you're worried about damaging, ask the moving company about their policies. Some movers come prepared with protective wrap or tarps for the floors. If this isn't provided, you can do this yourself before moving day to save time. Many movers also provide protective wrapping for loose or soft items. You can also purchase this yourself to help make the process go smoother. The more you have wrapped and ready ahead of time, the faster the move will go.
Get Ready for Move Day
Before your moving day, it's also helpful to cover the logistics. Depending on where you live, you may need to reserve an elevator or find a parking space. Speak with your movers about where they can park their trucks and where they can load and unload.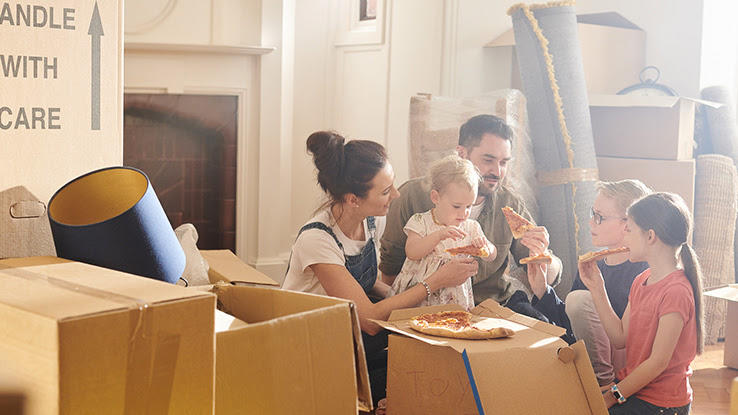 Moving day is an exciting time. Whether you're moving down the block or across the country, remember these easy tips to help ensure your move goes quickly and smoothly.