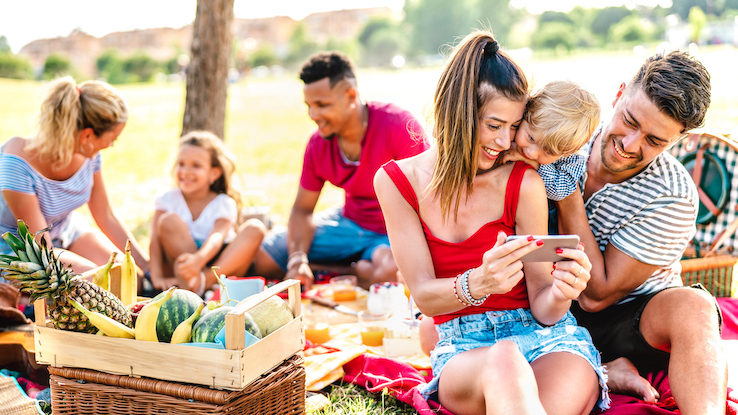 With Labor Day on the horizon, many retailers are preparing to launch massive sales — this unofficial end of the summer season happens to be one of the biggest shopping holidays of the year. But while all of the deals that pop up may look enticing, it's important to remember that some of the discounts you'll encounter are better than others.
In many cases, specific categories of items see better deals during the Labor Day weekend. That means some discounts are worth pursuing, while you may be better off waiting until another time of year for others. So, how do you figure out which Labor Day sales are legitimately the best bargains? Here's what you need to know.
Why Do Certain Items Go on Sale for Labor Day?
Throughout the year, shoppers have different priorities, and retailers aim to capitalize on those shifting needs by putting items on sale when more people are likely to purchase them. Labor Day is usually near the start of the school year, so many households are focusing on back-to-school shopping. Some retailers offer discounts in those areas because those are the supplies customers want.
Additionally, because Labor Day marks the unofficial end of summer, retailers want to get their summer-related stock out the door. That leads to markdowns on products related to vacations, grilling, swimming and other warm-weather activities.
What Are the Best Deals on Labor Day?
Technically, fall doesn't start until the autumnal equinox in the Northern Hemisphere, and this usually takes place near the end of September. However, many people consider Labor Day the unofficial start of fall. It marks a significant transition, serving as the end of the summer vacation season for many people and a return to school scheduling for households with kids. Usually, retailers offer deals relating to this transition.
Warm-weather clothing is often available at low prices during Labor Day sales because there's diminishing demand as cooler weather sets in. You can find significant discounts on items like sandals, shorts, sundresses, tank tops, T-shirts and similar clothing and accessories. The holiday is a great time to shop for items that you can layer for fall or that you may need next summer.
Back-to-school items also get some deep discounts on Labor Day. With the start of the school year underway, retailers want to clear out excess merchandise in this category. Along with items like pencils, notebooks, backpacks and graphing calculators, you may find deals on clothes for gym classes and equipment for school sports.
Outdoor items are part of another product category that's usually on sale during Labor Day. With summer unofficially over, demand for grills, patio furniture, swimwear, lawnmowers, bicycles, kayaks and similar items declines. As a way of clearing out inventory, retailers lower their prices, giving you an easy way to get products you might want for next summer — for less money.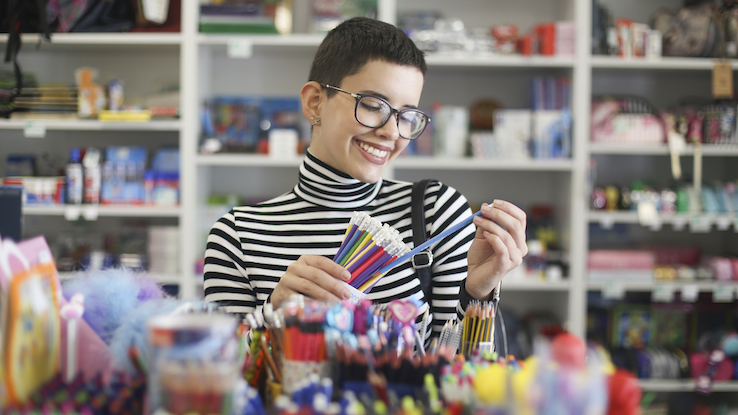 Household appliances go on sale during Labor Day weekend, too. Typically, manufacturers are preparing to release new models, and major retailers want to make room for these updated versions. They put current models on sale, allowing you to get stoves, refrigerators, washers, dryers and more without paying full price.
Mattresses traditionally go on sale when major holidays roll around, and Labor Day is no exception. Along with lower prices, you may find more free add-ons when you purchase a mattress during this time of year. Some mattress retailers throw in free frames, pillows or sheets, and you may even find free shipping options at stores that don't offer this perk year-round.
Smartphones may also be worth shopping for on Labor Day. Samsung has a new phone that's available for pre-order starting in late August, and Apple usually announces its latest phones in mid-September. As a result, retailers look to reduce inventory levels on current models by dropping prices over Labor Day weekend.
What to Avoid During Labor Day Sales
With Labor Day being the unofficial start of fall, some discounts aren't at their lowest during Labor Day sales. This means that, even if you see an item on sale, you may want to wait until another time to purchase it if it's in a certain category.
Fall clothing is a prime example. Often, attire in this category is at its most expensive when the season is just beginning. If you want to save in this category, you're usually better off waiting until Black Friday — a point when retailers are making room for winter clothing.
Halloween décor is another area where waiting is wise. Generally, the best deals here appear after the holiday passes because retailers want to clear out excess inventory quickly. If you can afford to wait, you can find exceptional deals on items to use next year.
Toys are also not deeply discounted during Labor Day sales. Usually, you'll see more savings in this category by waiting until the winter holiday season gets closer. That's when retailers start competing for holiday shoppers, which leads to more significant discounts on many popular toys.
When Do Labor Day Sales Start?
Want to make sure you have room in your budget for upcoming Labor Day sales? It helps to know when they typically launch. That way, you can plan in advance and avoid accidentally busting your budget while trying to get a great deal.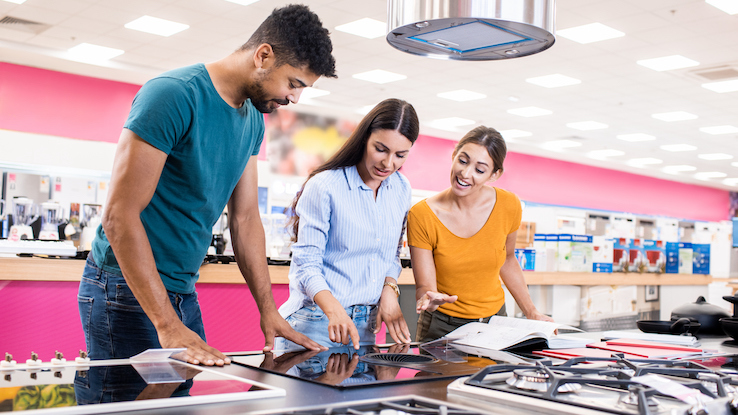 Exactly when a Labor Day sale begins depends on the retailer; each company sets its own sales schedule. Some may start during the first half of August, particularly those focused on big-ticket items like appliances. Others may launch later in August. Finally, some won't begin until the week before Labor Day, with the discounts lasting over the weekend and wrapping up at some point during the week of Labor Day Monday.
If you want to catch the start of a sale, watch for sale flyers or emails from your favorite retailers. Those usually announce when the Labor Day discounts begin so you can plan around the dates.
How to Make the Most of Labor Day Deals
Making the most of Labor Day sales is easier when you plan. Start by outlining what you need before you begin shopping. Additionally, determine what you can afford to spend to give yourself a target that keeps your budget on track.
Once you have your list, do a little comparison shopping. Many retailers offer discounts in the same product categories, and some may have better Labor Day deals than others.
Also, even if an item is available with a deep discount, don't buy anything you don't genuinely need. It's easy to get excited by notable savings, but if it isn't part of your shopping plan and you don't legitimately require the item, the discount isn't worth pursuing.