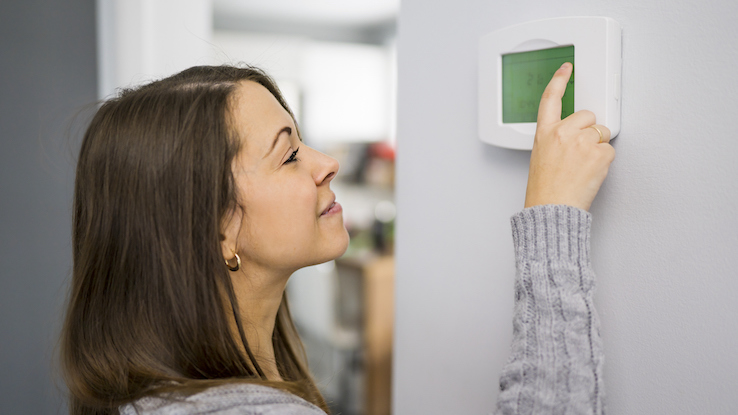 The U.S. government offers programs and aid to assist low-income households with housing, food and more. Nearly 70 million people participate in these programs. Did you know financial relief is also available for energy-related charges?
The U.S. provides funding through the Low Income Home Energy Assistance Plan (LIHEAP). What exactly is LIHEAP? How does LIHEAP funding work? And are you eligible for this assistance? We'll look at the answers to these questions and more in this guide.
What Is LIHEAP Assistance?
The LIHEAP assistance program works to ease the burden of energy-related utility costs. It focuses specifically on bills that apply to heating and cooling your household. LIHEAP pays for energy bills, crisis-related energy charges and home repairs related to energy use. This may include repairing weather damage that impacts a home's heating-cooling system. LIHEAP aid is considered a form of federal relief. However, LIHEAP benefits and recipients get determined on a state or local level.
The primary goal of LIHEAP is to prevent health hazards in households that cannot afford energy. Hot summers and cool winters are dangerous for those without heat and air conditioning. The LIHEAP program hopes to prevent needless health crises by funding heat and AC for those in need.
Who Is Eligible for LIHEAP?
Those who apply for LIHEAP must come from low-income households. You can make up to 150% over a state's poverty level and still qualify. Thus, LIHEAP recipients cannot make above the maximum income for their state.
It's important to consider that different states have different income guidelines due to the varied costs of living. For example, those considered middle-income in a low-cost state like Texas might be low-income in a costly state like California. You can determine if you qualify based on the income that is specific to your state and household size.
Those seeking LIHEAP funding must also require assistance paying for energy costs. LIHEAP cannot cover other utility bills or rent (unless energy is lumped into rent). This typically means that LIHEAP cannot be used for water, trash or sewer bills. Limited exceptions may occur if water is used to aid central cooling and heating. An air conditioning unit that requires water could qualify for LIHEAP funding.
Depending on a LIHEAP recipient's location or federal aid history, they may also have to complete additional paperwork. Some may be required to show proof of financial need, such as a statement indicating the electricity or gas service has been or is about to be turned off.
Automatic eligibility is often given to most households that already rely on government aid. Auto-eligibility requires that at least one member of the recipient's house utilizes some form of aid. This can include participation in programs such as the following:
Supplemental Nutrition Assistance Program (SNAP), otherwise known as food stamps
Temporary Assistance for Needy Families (TANF)
Supplemental Security Income (SSI)
These programs identify households and individuals as lower-income or in need. Because of this, most who are supported with active aid can receive support from LIHEAP.
How Does LIHEAP work?
If your LIHEAP application is accepted, you can expect LIHEAP to pay for part of your energy bills. Depending on your state's specific LIHEAP conditions and your individual financial situation, LIHEAP may take care of your entire energy bill or only a part.
In some cases, LIHEAP funds may be limited for a state. It may not be in the state's capacity to cover your entire bill. And typically, if it cannot pay the entire amount, it'll require proof that the remainder has been paid before disbursing funds. For instance, if your bill is $400 and LIHEAP can cover $250, you'll often have to show that the $150 was paid before the organization pays its portion.
Additionally, there are often limits to how much each applicant can receive per year. So if, for example, you receive assistance for your high heating bill in the winter, you might have no allotment left for assistance with air conditioning costs in the summer.
LIHEAP aid is given directly to a utility company on behalf of an individual or household. Under no circumstances is LIHEAP funding given directly to the recipient. There would be difficulty tracking funds if the money went to an individual. Therefore, energy companies always get a direct transfer of funds. The only time the organization will not send LIHEAP aid to your energy company is if you apply for funding for repairs. In this case, it may send the money directly to the repair or service company.
How Can You Apply for LIHEAP?
Those who are eligible must apply within their state to receive LIHEAP aid. Each state has different application processes. They also have different eligibility requirements, conditions and tiers of funding.
Some states require you to submit your application in person. Many organizations provide a LIHEAP application print-out option on their website that you can fill out and bring in. Others provide LIHEAP assistance applications that you can submit online. You can find a full list of local LIHEAP agencies in your state or region on the Office of the Administration of Children and Families website. If you're wary about tackling the process on your own, your energy company may also be able to assist you.
States often have limited funding when it comes to distributing LIHEAP benefits. They may run out before servicing all who are in need. LIHEAP is not meant to serve as a long-term energy relief program but to provide temporary relief for families or individuals in crisis. Because of this, those who apply for LIHEAP benefits should not expect financial coverage for multiple bills. Some people may qualify for continued relief. Still, most will only receive short-term assistance from LIHEAP benefits. Additionally, state funding for LIHEAP varies. The distributed funds may be less or more than other households with similar financial conditions.