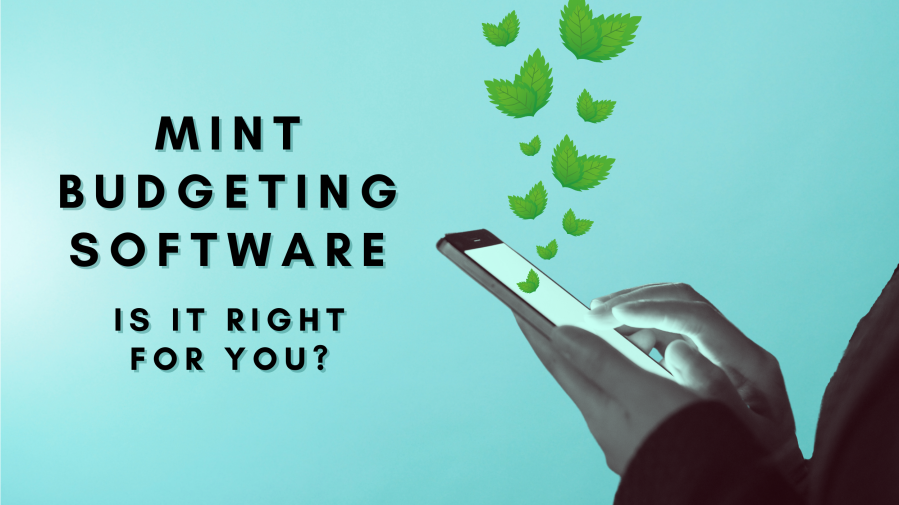 In the world of budgeting, having a solid strategy and reliable approach is essential. One of the biggest issues, though, is that many people who are looking for budgeting tips know they need a budget — but they aren't sure how to use one effectively. Setting up a spending plan can take a lot of time, and once it's in place, it isn't always easy to track everything you need to monitor or stick to the new habits your budget requires.
That's where Mint comes into play. With this free app, you can potentially transform your budget, making it easier to choose smart targets, track your spending and plan for your financial future. If you're wondering whether Mint is right for you, here's what you need to know.
What Is Mint, and How Does It Work?
Mint is a personal finance app designed by Intuit, which has a financial product ecosystem featuring some of the biggest names in the game — you might already be familiar with some of its famed software programs, like TurboTax and QuickBooks. However, Mint primarily focuses on budgeting, allowing you to allocate your income to specific categories and track payments and spending to ensure you stay on target with your financial goals.
Using Mint is pretty straightforward. After creating an account, you connect financial accounts you want to incorporate into your budget, savings and spending plans. Typically, this means adding at least one checking account. However, you can have several accounts listed if you prefer.
Once you connect your accounts, you can start planning a budget. You'll provide details about your monthly income, set up expense categories, choose spending limits and categorize transactions to track your activities. If you aren't sure how much to allocate for a particular expense category, Mint can review your past spending to make recommendations. However, you can always adjust the figures later if you need to.
You also have the option to set up notifications if you get close to a spending limit or if an upcoming due date for a bill is on the horizon. Plus, you can set up savings goals and monitor your progress. If you're actively investing, you can follow your investments' performance inside the app, which brings everything onto a single dashboard for easy tracking.
Mint updates automatically to account for new user activity almost instantaneously. If it spots a transaction, the app will attempt to categorize it automatically. However, you can also make adjustments if it assigns one you don't think is the best fit.
Mint's Standout Features: Pros and Cons
When it comes to standout features, Mint's account connectivity and associated expense allocations, along with its automated spending tracking, are the biggest. These work together to simplify the process of monitoring your budget, all while keeping your day-to-day spending activities clearly visible.
After that, it's the alert capabilities. You can set up notifications for upcoming bills, times when you're getting close to your spending threshold, unusual activities, charged fees, rate changes and more.
Finally, the included credit score monitoring is a nice touch. While it's a VantageScore, not a FICO, it still helps you stay on top of your credit with a general idea of your standing.
Benefits
The biggest benefit of Mint is that it's a free way to create a budget and automate tracking. Once your accounts are connected, and once you've set the categories for your expenses and spending, Mint mainly handles the rest. Plus, you can get alerts to help you stay on target and ensure you don't overspend by mistake. Couple that with bill-payment reminders, and you can avoid late payments, too.
If you're worried about handing over your sensitive financial data to an app, Mint – as well as its parent company Intuit – makes security a priority. There's encryption, multi-factor authentication and other leading features designed to safeguard your personal and financial data.
Another nice feature is the included credit monitoring. You can keep tabs on your TransUnion credit report and VantageScore credit score without having to pay extra, and you can also get notifications should something on your report change.
Finally, Mint supports a wide array of accounts, including bank accounts, credit cards, mortgages and personal loans. Couple that with investment tracking, and it's possible you could bring your entire financial life onto a single dashboard to get a truly holistic snapshot of your budget.
Drawbacks
When it comes to drawbacks, the biggest is simply the amount of time it takes to get everything set up. Along with connecting each account you want to include, you'll need to allocate funds to each spending category you have, define which expenses belong in which groups, and correct any allocations resulting from Mint assigning the wrong category by mistake.
In some cases, Mint may also have trouble connecting to your account. This is more common with smaller financial institutions, which may be an issue if you mainly bank with a local bank or credit union.
On the investment side, Mint only allows you to monitor your investments. You can't manage investments from the app. Instead, you'll have to use your brokerage app or another account source if you need to take action.
Finally, as with many free apps, Mint relies on ad revenue to support the product. In some cases, this may feel a bit excessive and distracting. Plus, your financial situation may be assessed to determine which ads you see. This can feel a little intrusive or even downright inappropriate, depending on your point of view — particularly because there's no guarantee that an advertised product would actually benefit you in any way.
How Much Does Mint Cost?
Considering the advanced features, most people are surprised when they learn that Mint is completely free to use. There are no higher-level, paid tiers. Instead, everyone gets the same tools and capabilities, always at no cost.
Some people may actually find this a little frustrating, as you can't pay a fee to go ad-free on the app. However, many users believe this is a benefit because there isn't a single feature hiding behind a paywall.
Deciding Whether Mint Is Right for You
Generally, Mint brings a lot to the table, particularly for a free budgeting app. In most cases, connecting your accounts is a smooth process, especially if you favor larger institutions. Plus, allocating income to expense categories, while a little cumbersome at first, is easy to manage over the long term. Similarly, once you have your typical spending property categorized, monitoring your activity is a breeze because Mint does most of the heavy lifting.
Just keep in mind that Mint, like any app, has its quirks. It doesn't always connect easily to smaller banks and credit unions and can make mistakes when automatically categorizing new kinds of spending. Plus, it can feel a little ad-heavy, which can be distracting.
In the end, if you're looking for other features – such as retirement planning or investment management – or only want to monitor your bills, not your general spending, then another app could be a better fit. But if you're looking for a bit of help setting up a functional budget and want to stay on top of your day-to-day spending, Mint is a solid choice.