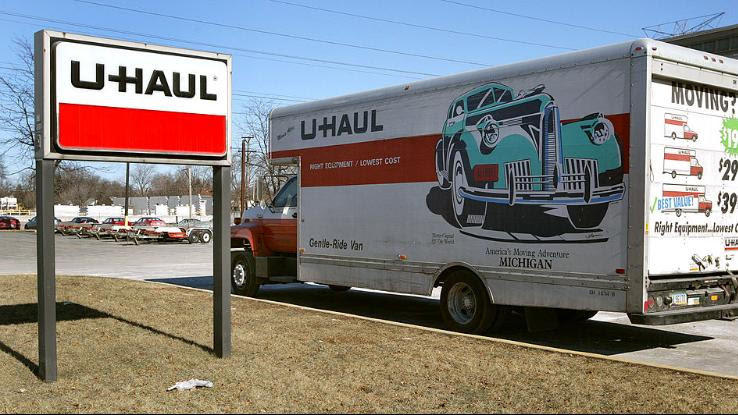 We've all seen the ads on the side of U-Haul trucks that proclaim you too can rent one for just $19.95. So, is that really the case — or is just an attention-grabbing ploy? Unfortunately, that $19.95 price-point is only the first item to factor into what usually ends up being a far more expensive bill. 
So, how accurate are U-Haul price estimates? We'll break down everything you should really consider when factoring a U-Haul rental into your next DIY moving budget.
Breaking Down the $19.95 U-Haul Rental Offer
Can you really rent a truck from U-Haul for just under $20? Well, yes and no. You should be aware that this price only covers the initial rental of the truck or van itself. In other words, your bill is never going to come out to just $20. Additionally, you'll also be charged a certain amount for every mile you drive, which can add up pretty quickly if you're moving very far or if you need to use the U-Haul to make multiple back and forth trips.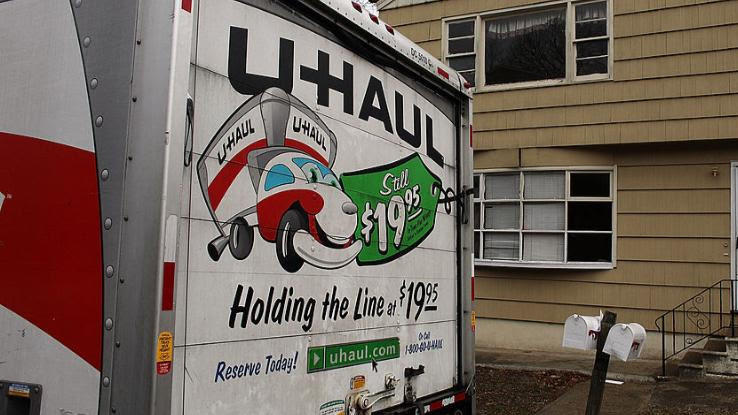 And then there's the fact that only certain vehicles are available for that $19.95 rental fee. The rate only applies to:
8′ Pickup Trucks: These are good for smaller jobs such as moving one or maybe too large pieces of furniture. But there's definitely not the kind of thing you're going to be able to move everything in your home with without taking multiple trips.
9′ Cargo Van: You might get away with packing the contents of a merger studio apartment into one of these, but only if your load was pretty sparse. The inside dimensions come to  9'6″ x 5'7″ x 4'8″ (LxWxH), so you could get a queen-sized mattress inside but nothing bigger.
10′ Truck: This one's probably your best $19.95 bet if you're looking to move the contents of a studio or 1-bedroom apartment. Its interior dimensions are 9'11" x 6'4″ x 6'2″ (LxWxH). Just be sure to keep in mind it doesn't include a loading ramp so some heavy lifting may be required.
If you're looking for more room, you'll likely end up paying $29.95 for a 15′ truck or $39.95 for a 17′, 20′, or 26′ truck.
Additional Costs to Consider
Keep in mind that these are just the starting rates and only apply to trucks you intend to use for "local moves." If you're moving long-distance and need to drop off the truck at another location, the rates are generally higher. You'll also need to calculate the number of miles you intend to drive the truck because you'll be charged the following rates:
8′ Pickup Truck or 9′ Cargo Van= $0.79 per mile
Every other option= $1.09 per mile
Additionally, you'll be required to return the van with the same amount of gas as when you took it off the lot. You'll also be asked if you'd like to purchase insurance on the U-Haul, which most branches will highly recommend in case things go terribly awry. You can get up to $80,000 worth of damage, theft, and life/medical coverage for $14.00 — or up to $1,000,000 in additional supplementary liability coverage for $28.00.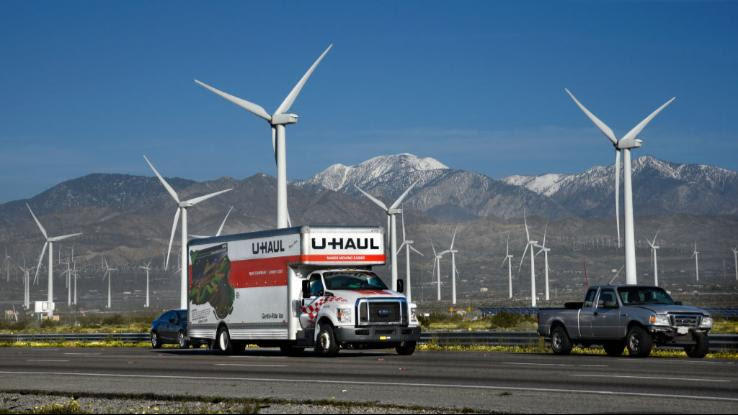 Should you forgo this coverage, you'll be on the hook to immediately reimburse U-Haul for any damage you incur. While you may be able to get your insurance to reimburse you eventually, it's best to check with them beforehand to understand exactly what your policy covers and what the process would look like.
You'll also be asked if you'd like to add a $5 roadside coverage plan, which comes into play if you lock yourself out of the truck, its battery dies, or you find yourself stuck in mud or snow, and so on. And then there are all those additional rental items to consider: do you need a dolly? How about furniture pads or boxes? Prepare to tack on even more fees.
Forming a More Accurate U-Haul Rental Estimate
While U-Haul is one of the most widely accessible moving truck companies in America, forming a realistic estimate of how much you'll actually pay can get tricky very quickly. On top of all the obvious add-ons we've already mentioned, you may find other hidden fees sneaking into your bill. These can include fees such as:
Cleaning fees
Toll fees
An environmental fee
Convenience or drop-off fees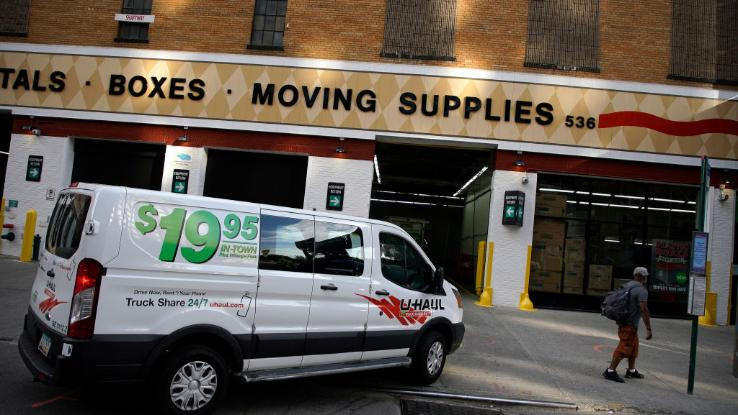 Additionally, be sure to be very clear on how much time you have to return the truck. While you'll usually be charged a standard 24-hour fee, many branches will only rent the truck in increments, such as 6 or 12 hours. Returning it late can increase your costs significantly, as can adding on extra days, especially when there's a great deal of demand.
Rates are also subject to change depending on demand and whether you're doing a local or one-way move. While local moves are priced based on an initial flat fee and milage, one-way trips work a bit differently and tend to be priced by the trip. Additionally, one-way moves come with a specific allotment of miles, which means going over can lead to more fees. 
Tips for U-Haul Rentals
By being aware of the various additional fees you could end up paying with a rental, you should be able to formulate a more accurate U-Haul price estimate. Aside from the price factor, renting a moving truck or van can be stressful, so be sure to keep the following tips in mind: 
Show up with a major credit card or a Visa or Mastercard debit card. You'll have to put one on file before renting the truck and if you don't have one, cash deposits start at $100.
In some cases, bigger may be better. If you're doing a major move, then it may ultimately be cheaper to go with a bigger truck to cut down on the miles you'd wrack up doing multiple trips. When it comes to mileage fees, the fewer trips, the better.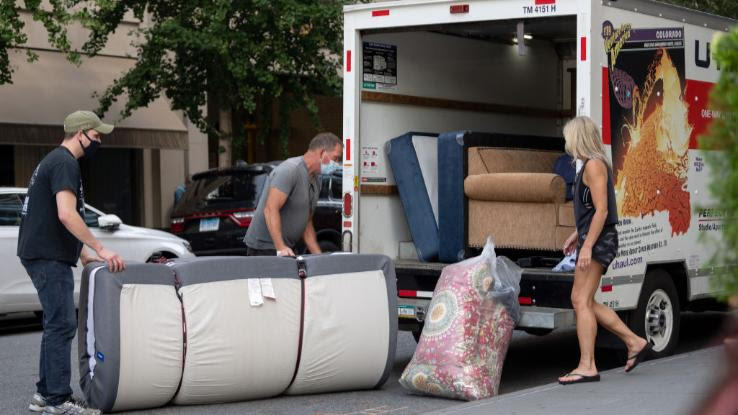 The same may be true when it comes to choosing between local and one-way moves, depending on how far you're going. While one-way moves may be priced a bit higher, it may ultimately be cheaper to save yourself the mileage you'd have to pay to return the truck to the branch you rented it from.
Make sure to do a thorough inspection of the truck before leaving the lot. Ask the service rep to make a note of any damage, take photos of it, and then email it to yourself. That way, you'll have a time-stamped record of them in case there's any question about whether or not they were already present when you rented the truck.