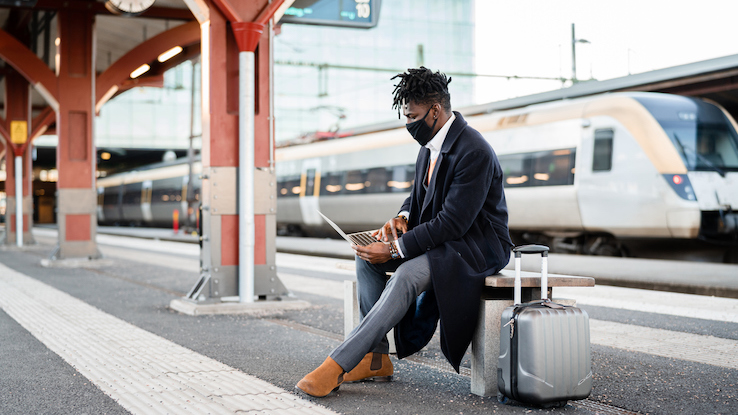 Have you always wanted to give international work a try but aren't sure where to start? Working abroad is a chance to expand your horizons, make new connections, develop intercultural skills and experience other parts of the world. While international employment is rich with opportunity, fear of the unknown and a lack of transparency around relocating might give you second thoughts.
But, with the right information, you'll feel more confident knowing what to anticipate and how to plan your next steps. Take a look at our tips on seeking employment, navigating visas and finding your dream job abroad to get started.
Thinking Carefully About Relocation
Before you start searching for a position, consider why you want to work internationally. Is your current company asking you to relocate? Do you believe that your field of work could benefit from international work or study? Are you mainly interested in the opportunity to explore another location? There's no wrong answer, but your reasoning may impact whether you want to commit to international work or would ultimately rather do shorter-term travel outside the U.S.
Make sure you do plenty of research about the country you're considering. Study the culture, the local languages, the landscape, the currency and economic system, the history, customs and manners, popular things to do — anything that may factor into your day-to-day life once you've moved.
If you're able, take a trip or two to the location where you want to work to see if you feel comfortable, safe and stable in the atmosphere. This may seem like a no-brainer, but every country, state, city, town and village has its own unique environment. You don't want to commit to a position in a country you can't envision yourself enjoying long-term.
If you research a location and remain committed to it, there are steps you can take to make your professional transition smoother. First, update your resume to reflect not only your intended job or industry but also to meet your country's expectations. Resume requirements vary between locations, so locating a sample resume from your destination can help you revise yours to satisfy local standards. In your resume, it's useful to detail any previous experience volunteering or interning internationally, even if it wasn't in your desired country of relocation — it can demonstrate intercultural competency and adaptability. It also helps to have basic competency in the country's primary language. Long-term fluency is ideal, but you'll still have time to build these skills once you move.
Most of all, it's important to stay open-minded, patient and flexible. The job-application process can be arduous on its own — and that's not to mention the time and energy associated with researching and relocating to another country. So, allowing yourself time to accomplish your transition abroad is essential.
How Do You Find Out Your Visa Requirements?
In order to work abroad, you'll need to secure a work visa. This is a permit from your future country of residence giving you permission to find employment there. Work visas go by many names — professional visas, employment visas, business visas and holiday work visas, to name a few. These typically vary in coverage between six months and a year.
It's important to know that many people can only obtain a work visa after accepting a job offer with a guaranteed salary. Some countries may also require you to submit proof of residency before you're allowed to apply. In some locations, it's possible to secure a travel visa and seek work post-arrival, but not all countries permit this practice.
Upwards of 50 countries worldwide offer visas for workers, including everything from entry-level positions to management roles. Germany, Ireland and Singapore all offer work visas specific to students, letting you both hold employment and study in the country of your choice. Self-employed work visas are sometimes available in certain locations, such as the Netherlands. These can allow you to start your own business in a foreign country.
The conditions and costs for visas vary from country to country, so it's vital that you do your research. You'll likely be able to find the country-specific visa information for your destination with a few Google searches, but any pressing questions can also be directed to the U.S. Embassy or Consulate in your country of relocation.
Which Industries Are Hiring Internationally?
Although you can work abroad in thousands of industries, some are less difficult to break into than others. Perhaps the easiest international industry to seek employment in is tourism. While the COVID-19 pandemic has affected world travel, tourism accounts for a large number of jobs worldwide, with as many as one in 10 jobs relating to tourism and hospitality. Workers in the tourism industry include flight attendants, hotel workers, cruise workers, tour guides and others.
Another growing industry for international work is technology. The international presence of companies like Apple, HP, Sony and others has created vacancies for tech-savvy individuals across the globe, including coders, programmers, software engineers and related positions. Business-related work is also lucrative, with international expansion providing worldwide jobs in everything from management to marketing.
Education, including teaching English classes, is also a major market for international work, particularly in Asia and the Middle East. Countries that are coping with teacher shortages may also seek general education teachers to fill the positions where local educators haven't yet bridged the gap.
Healthcare is another high-demand industry, as there's an increased need for medical workers in countries with developing healthcare systems. This includes not only doctors and specialists, but also nurses, pharmacists, therapists and other care-focused roles.
If you don't see your desired job field on this list, don't worry. There's work available in dozens of others. Identify the sort of work you want to do, reach out to companies and organizations you might be interested in working with, and go from there.
Where Should You Start Your International Job Search?
Here's the big question: How do you actually land employment opportunities abroad? There are plenty of online resources that can help you find success in your search for international employment. Some websites that feature international job listings include:
GoAbroad.com, which has a database of work, volunteer and internship opportunities
Go Overseas, which allows you to filter its available job listings by "teach abroad," "work abroad" and "online jobs," opening the door for remote positions
Overseas Jobs, which lets you prioritize your desired occupation by searching using keywords related to job titles or career fields in addition to your country of choice
Jobs Abroad Bulletin, which features both paid positions and low-cost volunteer work and includes a blog that covers topics ranging from relocating your pet to getting an international teaching certification
Indeed Worldwide, which is run by the employment company Indeed and can help you locate and apply to jobs directly within the platform
Get started using these resources to gain a better idea of navigating international job postings — you could find your dream job in the process.