The Best Robotics Companies to Invest In — and Why They'll Boost Your Portfolio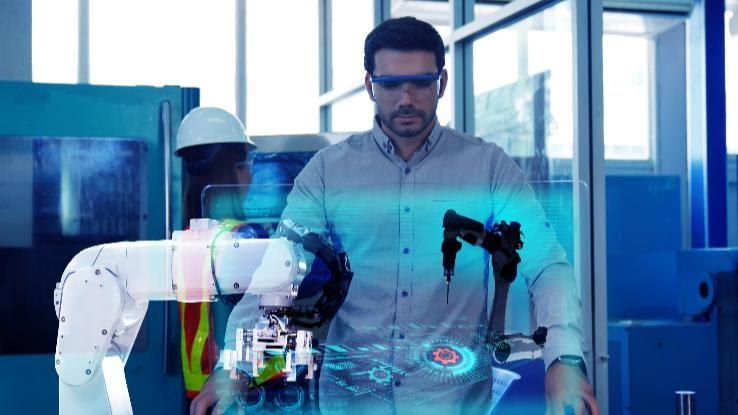 These days, robotics and artificial intelligence (AI) technology have been revolutionizing everything from the way we do business to the way businesses themselves operate. As technology continues to make forward strides — and as it sees greater degrees of success and varied applications across different industries — several stocks in the artificial intelligence and robotics sectors have already begun making impressive advances.
Because robotics is poised to continue disrupting industries in potentially lasting ways, you might be thinking about reaping some of the benefits of this growth by investing in this emerging industry before it takes off even further. If so, check out our top picks for some of the best AI and robotics stocks and exchange traded funds (ETFs) that are worth adding to your watchlist — or investing in right now.
Intuitive Surgical Remains a Medical Robotics Essential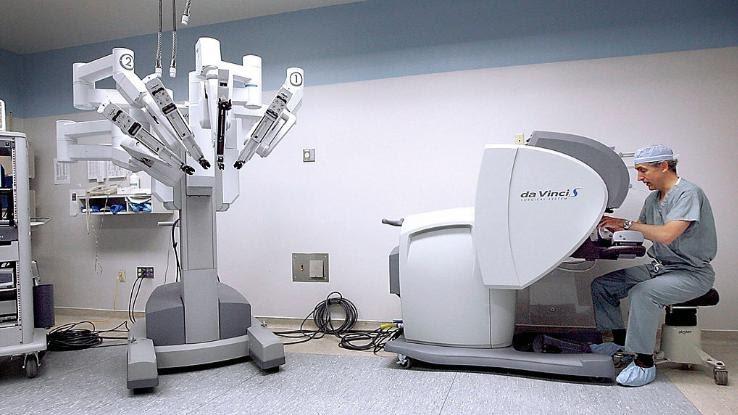 Intuitive Surgical, Inc. (NASDAQ: ISRG)
Healthcare has come a long way in the past few decades, giving doctors the ability to perform procedures that physicians a century ago never could've dreamed possible. Intuitive Surgical was one of the first robotic surgery stocks to hit the market in the early 2000s and has managed to maintain its place as an industry leader ever since. The company is known for its robotic surgical instruments, most notably the da Vinci System, which performs certain types of surgeries with high levels of accuracy while remaining less invasive than traditional surgical methods.
With a solid track record of outperforming the S&P 500 (290% vs. 100%) over the past five years, Intuitive was once dubbed the "Tesla of Healthcare" by the Motley Fool. While it too was hit with a pandemic-induced slide back in March of 2020, ISRG has since made a full recovery and soared past its pre-COVID highs. As robotic surgery trends towards becoming the norm, this is a great company to consider for a long-term hold.
Other medical robotics companies to watch include Stryker Corporation (NYSE: SYK) and Veeva Systems (NYSE: VEEV).
Cash In on Chips With Nvidia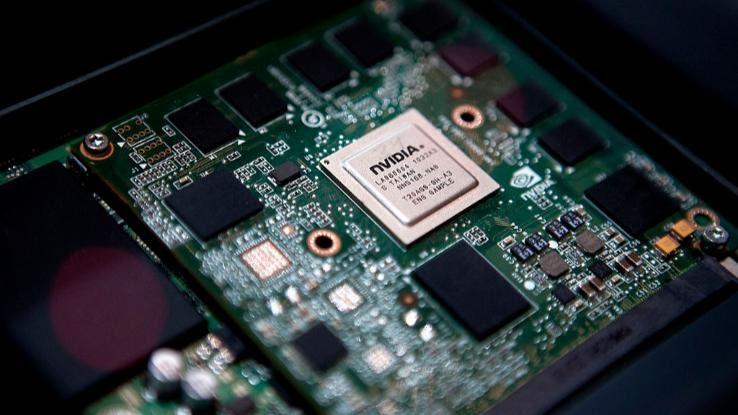 Nvidia (NASDAQ: NVDA)
Nvidia is one of those companies that has long had its hands in a lot of baskets — in all the best ways. At its essence, Nvidia is a company that creates computer processor chips, but it's also a company that proves just how much we've come to rely on AI chip technology. From graphics processing units designed to make video games more realistic to chips made for mining cryptocurrency, Nvidia has business deals brewing with companies in a variety of sectors.
In January of 2021, Nvidia also announced a partnership with Tesla's rival NIO, which it will join in helping to develop a new generation of largely automated electric vehicles. In September of 2020, Nvidia also announced plans to acquire Arm Holdings. Nvidia plans to combine Arm's CPU designs with its own AI platform, which CEO Jensen Huang says "will create a company fabulously positioned for the age of AI."
Other promising stocks similar to NVDA include Alpha and Omega Semiconductor Limited (AOSL) and Advanced Micro Devices, Inc. (AMD).
AMAT Is Dedicated to Bridging the Human-Machine Gap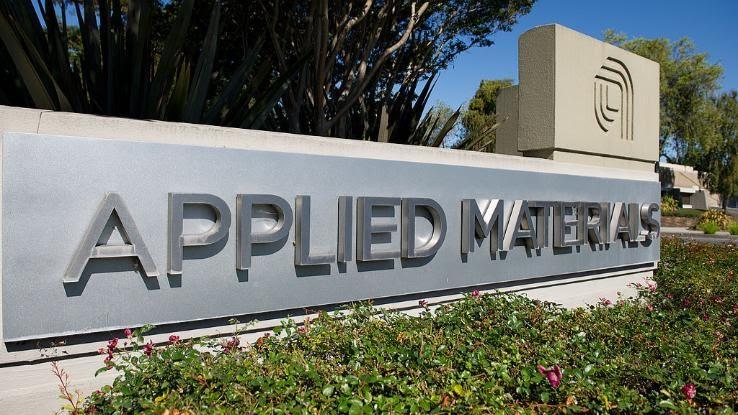 Applied Materials (AMAT)
Applied Materials says that one of its goals is "exploring new methods to better bridge the human-machine gap." One of the company's most impressive new developments includes AI-based machinery designed to inspect and detect problems in semiconductors. While this may not sound like tremendously exciting news to the average person, it definitely came as a welcome development for the semiconductor industry.
As VentureBeat revealed, "These kinds of inspection machines alone add up to a $2 billion market worldwide." With three straight quarters of over 20% revenue growth, AMAT had already recovered from its March 2020 pandemic slump by August of 2020 and has since doubled in value, with no signs of slowing down any time soon.
Top AMAT alternatives to research for your portfolio include Amkor Technology (AMKR) and Lam Research Corporation (LRCX).
Amazon Is Taking AI to Whole New Levels
Amazon (AMZN)
While Amazon may not be a name you'd initially expect to find associated with AI, it makes a lot of sense when you think about it. Take, for instance, the automated shopping carts that the company now offers in its Amazon Fresh stores. Amazon's "dash carts" keep track of items as they're added to a shopper's cart and even offer automatic checkout when customers exit the store.
Then, of course, there's Alexa, who is neck and neck with Siri for the title of everyone's favorite virtual assistant. Amazon has also incorporated AI into everything from personalized website recommendations to advanced cloud computing software. All of this only adds to the company's meteoric rise in stock value, leaving many investors wondering how high it can go before slowing down.
The best Amazon alternative stocks to add to your portfolio include Microsoft (MSFT) and Alphabet (GOOG).
Upstart Is Off to an Incredible Start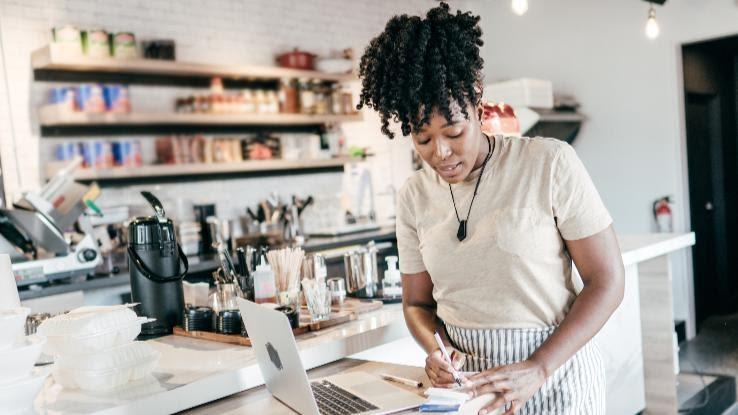 Upstart Holdings (UPST)
If you're looking to get in early on a company with great fundamentals, then look no further than Upstart. Since its December 2020 IPO, Upstart has rocketed out of the gate with impressive, though occasionally volatile, enthusiasm. The company's premise involves the use of AI to automate lending via its proprietary online platform.
Upstart has succeeded in finding a way to offer borrowers easier access to affordable credit while also reducing risks and cutting costs for lenders. The company recently reported a third straight quarter of impressive acceleration. Its May 2021 earnings revealed a quarterly profit growth of 340% and a sales increase of 90%. At under $200 per share, it's relatively inexpensive compared to many other AI and robotics stocks, but it's a safe bet that it won't be for long.
Other top AI platform contenders include Alliance Data Systems Corporation (ADS) and The Trade Desk, Inc. (TTD).
Diversify Your Investments With These AI and Robotics ETFs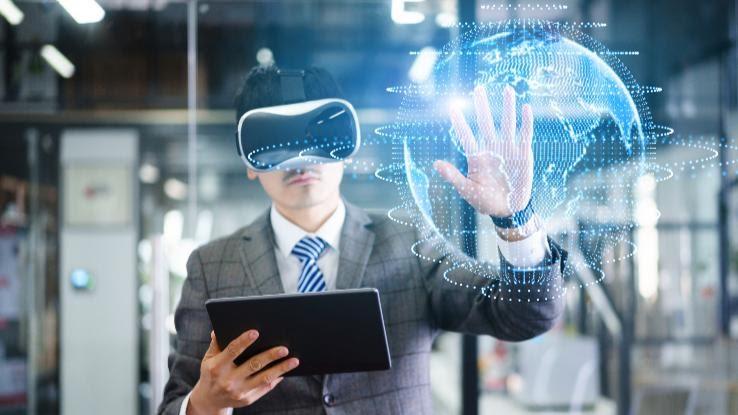 With AI and robotics extending to a widening number of sectors, it can be hard to decide which companies to invest in, especially if you're on a budget. If this sounds familiar, you may want to consider going the ETF route instead. ETFs offer a way to invest in a number of top AI and robotics stocks all in one complete package. Some of this year's best performers include the following.
ARK Autonomous Technology & Robotics ETF (ARKQ)
ARKQ offers investors a way to get in on a whole collection of next-generation tech stocks that span a wide variety of industries. The actively managed ETF focuses on companies that are pioneering technology for things like autonomous transportation, robotics and automation, 3D printing, energy storage, space exploration and more. Some of its top holdings include companies like Tesla, JD.com and Google parent company Alphabet.
Innovator Loup Frontier Tech ETF (LOUP)
LOUP is devoted to tracking the performance of companies that focus on pioneering new advancements in technology. Its holdings include companies that focus on things like "artificial intelligence, computer perception, robotics, autonomous vehicles, virtual reality, and mixed/augmented reality." LOUP offers a nice blend of growth and value stocks, many of which are based in the United States. Some of its holdings include Teladoc, Advanced Micro Devices, Ford, Nintendo and Baidu.