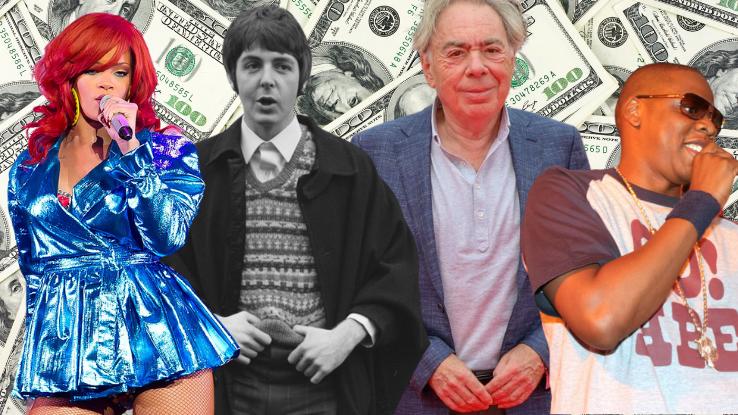 In summer 2021, an artist that got her start performing "songs of the summer" reached a financial status that is often unprecedented for a majority of people in the arts. But this feels fitting for Rihanna, a recording artist and beauty mogul who inspired multiple generations of people to be more confident every day. Now that she's a billionaire, it's exciting to see what Rihanna will do next.
In a time where most billionaires in the public eye resemble supervillains from comic books, it's reassuring to see inspiring creatives also reaching that milestone. Rihanna is not the first musician to become a billionaire, but she is in great company.
1. Jay-Z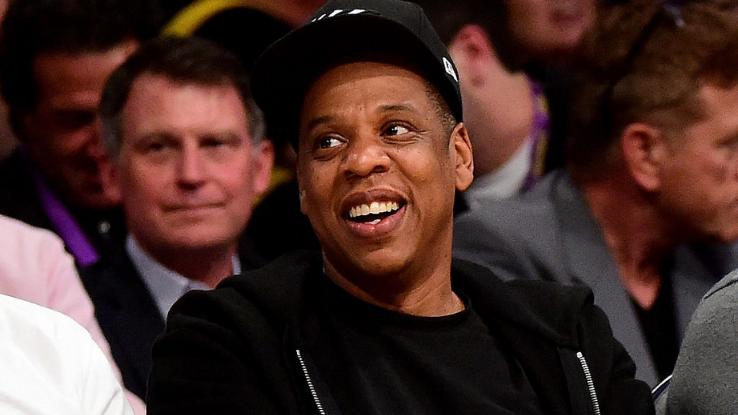 Today, Shawn Corey Carter — aka Jay-Z — is a businessman first and a rapper second. Ten of Jay-Z's albums have reached #1 on Billboard. His album Vol 2….Hard Knock Life spent 69 weeks on the Hot 100 Chart. A lot of folks compare Carter to his wife, Beyoncé Knowles Carter, whose individual net worth is estimated to be at about $500 million. So, what separates the two in terms of their net worths? Jay-Z's broad list of interests and business ventures.
In terms of music, Carter cultivated the careers of people like Kanye West and Rihanna. He founded Roc-A-Fella Records in 1995 and stayed with the company until 2009. This decision enabled Carter to take control of his music and curate a deep library of music that remains both iconic and relevant today.
It wasn't until 2019 that Jay-Z officially became a billionaire, but no one seemed surprised by this news. After all, Carter was a part-owner of the Brooklyn Nets for 10 years, and he bought the majority of Tidal, a music streaming service, for $56 million in 2015. Later, he sold the service to Twitter's Jack Dorsey for $350 million, proving that he's always thinking in a business-minded way.
2. Sir Andrew Loyd Weber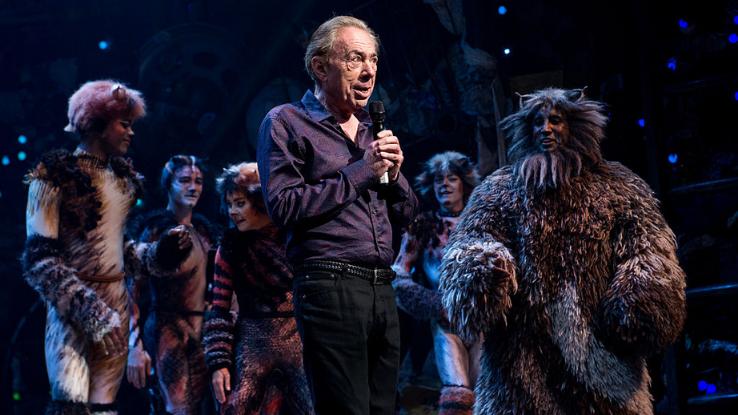 While the term "going viral" was not in the vernacular until the internet age, that doesn't mean the same sort of phenomenon didn't happen prior to then. Andrew Loyd Weber is responsible for leading the way in musical trends, especially in theater, for the latter half of the 20th century. The English composer, who was born in 1948 has been knighted by Queen Elizabeth I, won several Tony awards and became a billionaire through his art.  
Webber's early popular musicals from the 1960s include Joseph and the Amazing Technicolor Dreamcoat and Jesus Christ Superstar. Other successful productions of his include Evita, Phantom of the Opera (the one from the 1980s that everyone loves), and The Woman in White. In 2021, Webber premiered his latest musical, a new adaptation of Cinderella that sticks true to the original Grimm fairytale. Unlike other artists on this list, Webber is the only one to have earned the bulk of his fortune through his iconic music, rather than other business ventures.
Of Webber's many productions, Cats was the musical that helped Webber to clinch his billionaire status. Until it was surpassed by The Lion King, Cats was the longest-running play in Broadway history. There have been countless adaptations of Webber's odd, whimsical musical about the secret lives of felines. A feature film of the musical was released in 2019, the same year that Webber's net worth entered billionaire territory.
3. Sir Paul McCartney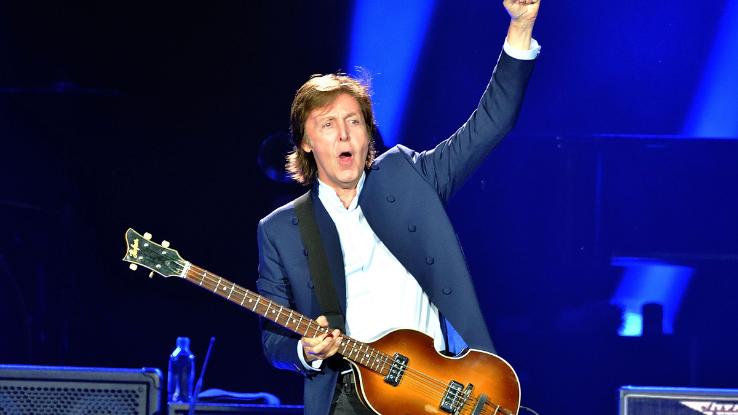 We know that Paul McCartney believes in yesterdays, but apparently he believes in being business savvy and protecting the work of his and others too. According to CBS, the Beatles have sold more than 1.6 billion singles in the United States alone. Even more impressively, they have sold more than 600 million albums across the world.
There was a controversy in the 1980s when Michael Jackson acquired the rights to a massive portion of the Beatles' song catalogue. Jackson sold some of the songs to Sony in 2008 while experiencing financial difficulties. After Jackson's passing, Sony acquired the rest of the songs. At the time, McCartney did still receive some royalties for the songs — but not all of them.
Fortunately for McCartney, who is worth $1.2 billion, he has enough solo work and other songwriting credits, even for other artists' tunes, that were also massive successes. Recently, the death of McCartney's wife, Linda, resulted in a $200 million inheritance for the former Beatle.
McCartney continues to manage his own song catalogue and owns the rights to other artists' music, like the iconic Buddy Holly, who influenced the Beatles early in their career. According to Billboard, McCartney owns the rights to over 25,000 compositions, including "Hard Knock Life," which was sampled by Jay-Z in the late 1990s. Perhaps his squabble in the '80s with the King of Pop left a lasting impression on McCartney when it comes to the value of music.
4. Rihanna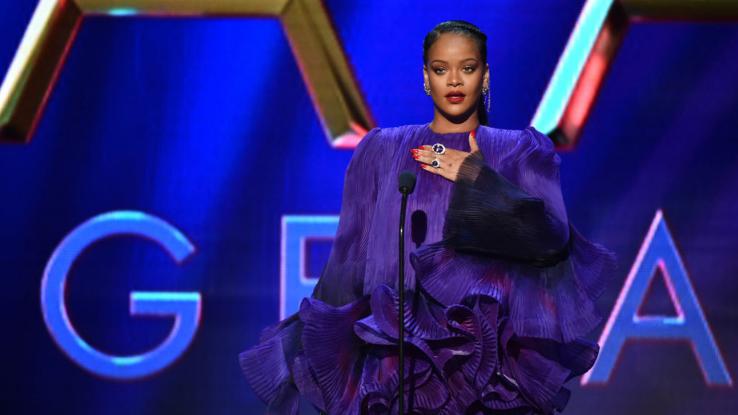 In 2018, NPR called Rihanna the most influential musician of the 21st century. And they weren't wrong. Robyn Rihanna Fenty has been named the top-selling artist of the digital era. Across her eight albums, 14 of Rihanna's singles have reached the top spot on Billboard's charts. Her Guinness World Records include being the most "liked" person on Facebook in 2014 and being the female artist with most #1 singles in a single year. The only woman in entertainment who's wealthier than Rihanna is longtime billionaire Oprah Winfrey.
Despite her musical success, another venture enabled Rihanna to reach new financial heights. Fenty Beauty, a cosmetics company that takes it's name from Rihanna's surname, focused on creating makeup and other products through an inclusive lens. Historically, the makeup industry has catered to people with white skin, but Fenty's products are for everyone. As Fenty beauty grew, Rihanna launched a fashion haus of the same name. Today, Rihanna serves as an ambassador for her home country of Barbados.
What Billionaire Musicians Mean for the Future of Money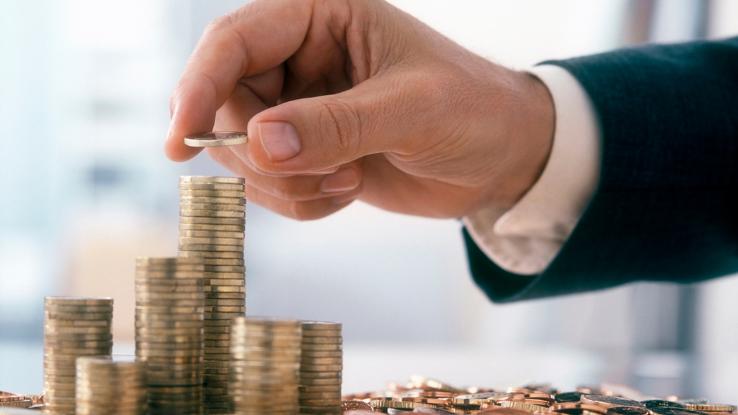 What's interesting about these four iconic musicians is that they all became billionaires in recent years. In 2021, the number of billionaires reached 2,755. This is a 30% increase over 2020. However, the number of billionaires is increasing as income inequality is also on the rise. Time will tell whether or not these new billionaires hoard their wealth or use it to empower others. We're hoping for the latter.
This can be discouraging, but if we're looking for lessons to be learned from these four billionaire musicians it might be this: Find what you're good at and bring passion to your endeavors. Additionally, it's okay to have varied interests, and, if you can make them work, more power to you. There are a lot of barriers to overcome, systemic and otherwise. But, with the right plan, execution, and maybe a little luck, you too can follow a passion to financial success.
.