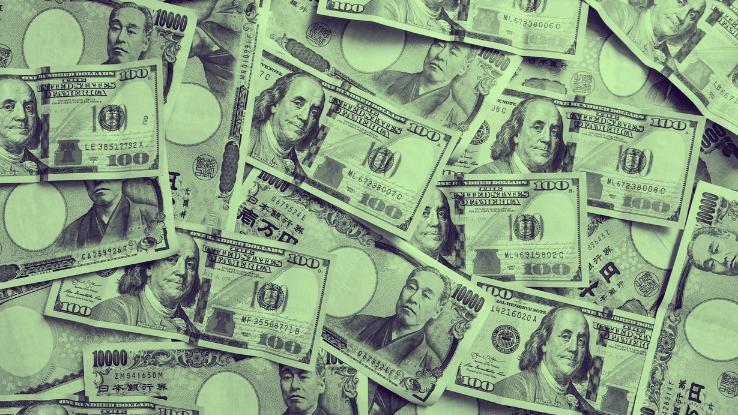 Although international travel seems to be at somewhat of a standstill due to the emerging Delta variant, many would-be travelers are already looking ahead to 2022 and the possibility of visiting destinations safely. Of course, even in the best of times, international travel requires quite a bit of planning. 
One topic that many folks don't spend enough time researching? Their destination's local currency and exchange rate. After all, understanding the average cost of a meal, for example, and how much it equates to in U.S. dollars (USD) — or your typical currency of choice — can help you gain much more perspective when it comes to travel finances. 
In light of the Summer Olympics in Tokyo, it's likely that Japan will be at the top of many travelers lists once the COVID-19 pandemic poses less of a threat. With this in mind, we're taking a look at the Japanese yen (¥), the third most-traded currency in the foreign exchange market behind the U.S. dollar ($) and the euro (€), and everything else you'll need to know about exchange rates and financially savvy travel. 
Yen to U.S. Dollar Conversion Rate
Before you head to Japan, it's essential to check the exchange rate between the U.S. dollar (USD) and Japanese yen. After all, if you're familiar with how much your money is worth in the local currency of your travel destination, it will be easier to spend within your budget. Otherwise, you'll be guessing all the time — or trying to do math on the fly. In the end, many folks end up overspending if they don't have some familiarity with local currencies.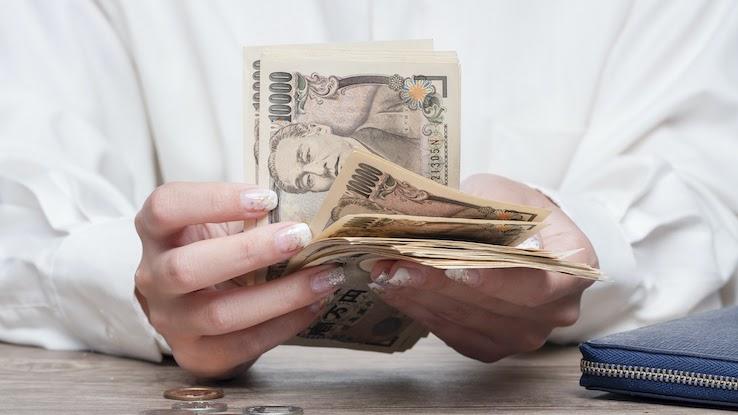 As of July 2021, the yen to U.S. dollar conversion rate is 1 to 0.0091. This number, of course, fluctuates. But, for our purposes, this means that means a single yen is worth a fraction of a penny. Currently, the conversion rate from USD to yen is 1 to roughly 111. In other words, one dollar is worth about 111 yen. (While the exchange rate usually remains in the same ballpark, it does fluctuate, so be sure to check the latest rate before your trip.)
From there, it's fairly easy to calculate how many yen equate to $10, $50, and $100 as well. These are all values that will be useful to know during your day-to-day spending in Japan. Having these basic conversions memorized will make it easier to pay for things in on the fly. Keep the following in mind: 
$1 USD = ¥111 JPY
$10 USD = ¥1,111 JPY
$20 USD = ¥2,222 JPY
$50 USD = ¥5,556 JPY
$100 USD = ¥11,111 JPY
Again, these exchange rates fluctuate. To stay up to date while you're on the go, download a currency conversion app so that you'll always know the value of your money while traveling abroad.
Getting an Affordable Plane Ticket
Roundtrip flights to Japan from the United States depend on the specific destination and arrival. If you're looking for the most affordable ticket, flying to Tokyo is almost certainly your best bet no matter where you're coming from in the U.S. Moreover, the capital has two major international airports, both of which are located slightly outside of the city.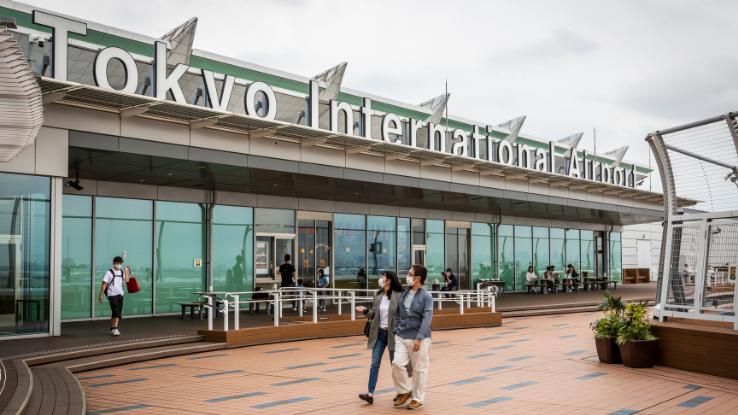 The most budget-friendly plane tickets tend to come to those who plan ahead. Yes, last-minute deals are out there, but saving money often equates to being prepared (and brushing up on some travel tips and tricks). For example, set up a price tracker through an online platform like Google Flights or Kayak — or with an app like Hopper. All of these trackers will alert you when flights from your area to your intended destination drop in price. 
Typically, roundtrip flights to Tokyo from the mainland U.S. tend to start at around $800. With a flight tracker and some luck, it's possible to find them for less, especially if you book far enough in advance. Furthermore, it's worthwhile to check one-way flights as opposed to roundtrip flights only. While this may seem counterintuitive, booking two one-way flights separately can sometimes save you money.
Cost of Tourism in Japan
Unless you really like to leave things up to chance, you'll likely know the cost of your accommodations up front. However, it's also useful to know how much you can expect to spend on things like food, transportation, and other tourist activities — especially if you're traveling on a budget.
A general rule of thumb across the globe? Big cities tend to be more expensive than small towns. However, they also provide the most variety when it comes to accommodations, restaurants and more. While Tokyo and Osaka, two of Japan's largest and most popular tourist destinations, might offer some expensive options in terms of dining and getting around, they likely have a lot of budget-friendly options as well.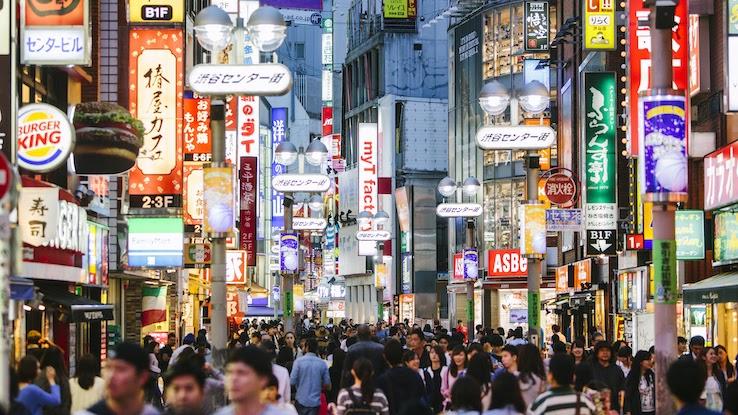 First of all, larger cities tend to have plenty of public transportation options. For example, if you're planning a trip to Tokyo, taking taxis to get around is going to be on the expensive side, but taking public transit will make getting around easier on your wallet. Fares on the Tokyo Metro are calculated based on the distance you are traveling, with most trips costing between ¥170 and ¥320 — or between roughly $1.50 and $2.90. For folks looking to see it all, a day pass comes in at ¥600 (roughly $5.40). 
When eating out at restaurants in Tokyo, Osaka, or any other big city in Japan, it's easy to spend a lot of money. However, every city offers tons of variety, which means eating on a budget is possible, too. As a general rule, expect to spend at least ¥3,500 per day (around $32) on food if you're eating out at restaurants all the time. Finally, there's all those must-see tourist destinations, which range from museums to temples to historic monuments. Thankfully, these types of activities are very affordable, usually costing less than $10, even in Tokyo. 
A Few Other Conversation Rates to Keep in Mind
If you're looking to take your wanderlust to the next level once travel is safe again, you might find your itinerary packed with quite a few international destinations. If you're looking to check a lot of big-name travel destinations off your list, you might want to study some other exchange rates. Like we said, planning ahead is a must.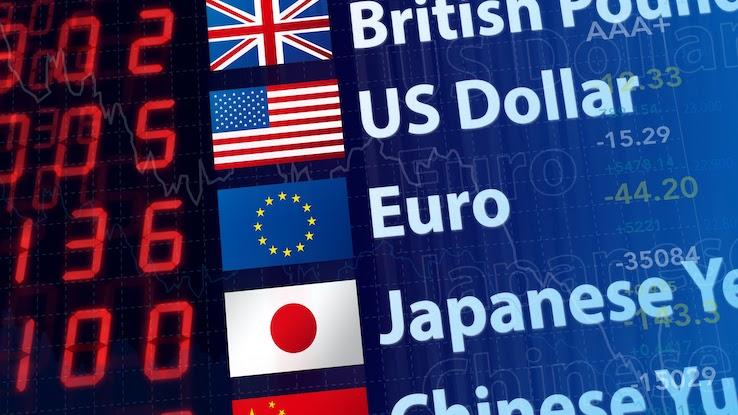 Whether you're planning to exchange your USD for pesos, euros, pounds, or won, we've got you covered. Here are some useful exchange rates to keep in mind: 
Mexico: $1 USD = $20 Mexican pesos
Eurozone (France, Italy, Germany, etc.): $1 USD = €0.84 euros
England: $1 USD = £0.72 British pounds
South Korea: $1 USD = ₩1,130 South Korean won
Colombia: $1 USD = $3,776 Colombian pesos