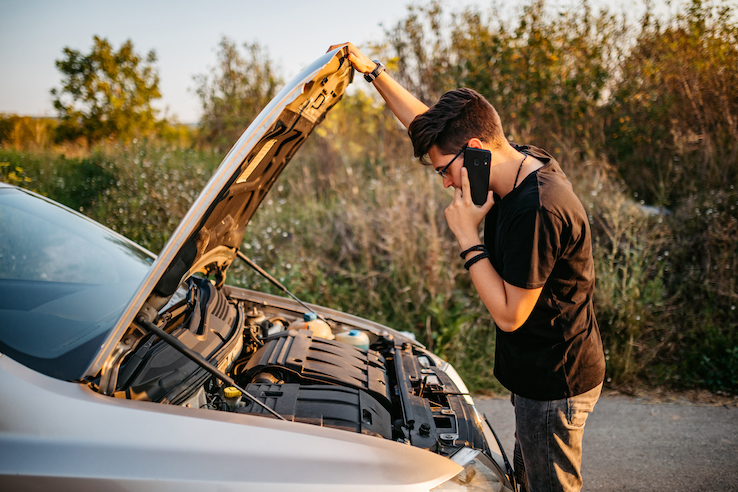 If you're in the market for a new vehicle, part of negotiating your contract at the dealership might include a discussion about whether or not you want to purchase an extended service plan. That's why it's a great idea to familiarize yourself with exactly what these plans are and what they cover before heading in. Join us for a look into extended service plans, including what they do (and don't) offer and whether springing for one is the best choice for you.
What Is an Extended Service Plan?
When you purchase a new vehicle, it has a form of coverage called a manufacturer's warranty built into the vehicle's price. A warranty is designed to cover repairs or replacements due to large-scale issues or malfunctions that occur within a certain period of time or up to a specific number of miles driven from the time you bought the vehicle.
Vehicle warranties often cover things like manufacturing defects resulting from the car's design or an installation error that happened in the factory. They're essentially a guarantee that the manufacturer will pay for repairs resulting from an error the manufacturer made in designing or building the car. They don't cover damage you cause to the vehicle; that's what your auto insurance policy is for. Once the warranty period ends or you drive more than the allowable number of miles stipulated in the warranty, you'll be responsible for all major repair costs.
That's where an extended service offer comes in. You can purchase an extended warranty either through your vehicle dealership or through your choice of third-party providers. Extended service plans are meant to act as insurance policies that help cover repairs on the vehicle's major parts.
One of the perks of extended service plans is that they tend to be a lot more customizable, whereas manufacturer warranties aren't. What the plan covers and how much it might cost you will depend on the level of coverage you choose and whether you opt for add-ons like roadside assistance. Other factors, such as the age, make, model and mileage of the vehicle, will likely go into factoring out the cost of your plan as well. You can purchase plans that last for various lengths of time after your manufacturer warranty has expired, with some offering coverage for up to 10 years.
The Pros of Extended Service Plans
When determining whether or not the extended service plan is for you, several pros and cons are worth considering. You should keep in mind that there's no need to make your decision on the day you actually purchase your car; you can purchase a plan at any point before the original warranty expires. First, let's take a look at some of the ways an extended service plan can come in handy.
Covering Costly Repairs
You probably don't want to buy a vehicle only to end up paying far more than you planned due to major repair costs that arise right after you buy it. Having an extended warranty could save you a large amount of money in the event of a major parts issue. This is especially true given that many newer vehicles utilize expensive computerized equipment and technologies that cost more to replace.
Less Paperwork and Fewer Payment Issues
When shopping for an extended warranty service plan, check out those available through your dealership and your vehicle manufacturer. Although they can sometimes be a bit more expensive, they also tend to come with helpful perks. These plans often allow you to have your car repaired at any dealership in their network and take care of the payment end of things in-house.
This can cut out some red tape and restrictions that sometimes crop up with third-party plan providers. Additionally, some third-party providers may require you to cover the repair costs up front and they'll reimburse you later. This can be both time-consuming and costly, especially if you're racking up interest on costs you had to cover on a credit card.
The Cons of Extended Service Plans
While extended service plans may seem like a good idea so far, they have a few downsides to consider. Determining if these downsides apply to your situation can go a long way in helping you figure out whether or not an extended service plan is worth it.
Lack of Full Coverage
Like an original warranty, extended service plans don't cover everything that could possibly go wrong with your car. This is why it's vital to read the fine print. Before purchasing a plan, you need to know exactly what it does and doesn't cover.
While many extended service plans cover repairs to major parts, they often don't cover things like tire damage, routine maintenance, and everyday wear and tear. Additionally, it's important to keep in mind that you'll likely be limited in your choice of mechanics. The provider may be able to stipulate where you take your car for repairs.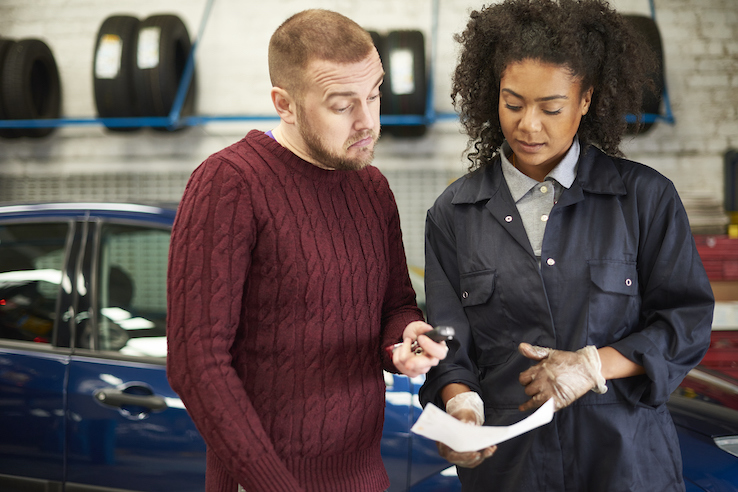 No Guaranteed Benefit
In general, the more you pay for an extended service plan, the more coverage you'll get. The downside is that you won't know whether you'll ever actually need to use your plan to cover any repairs at all. Given that extended service plans can be expensive, you're insuring yourself against the chance that the total price of any repairs you'll need on the car will be greater than what you pay for the plan in the first place. If your car ends up running smoothly, you may end up losing money on unnecessary coverage.
Alternatives to Extended Warranty Plans
Keep in mind that forgoing an extended car warranty doesn't necessarily have to equal taking a major risk when it comes to your vehicle's condition. If you're not sure you want to commit to paying thousands on the off chance your car will need major repairs, consider these two options instead.
Make monthly payments to your own savings account: Take advantage of one of the many free extended auto warranty calculators available online to figure out exactly how much you'd pay every month for a plan. Then, instead of purchasing a plan, make the same payments each month to a savings account. If you're a savvy investor, you could even choose to tuck them away in liquid assets such as dividend stocks or ETFs. If you end up needing the money for a repair, it'll be there. If not, you'll have saved yourself the cost of paying for a warranty you never used. Think of it like a vehicle emergency fund.
Look into mechanical breakdown insurance: Mechanical breakdown insurance (MBI) offers more or less the same coverage as an extended warranty, often for a fraction of the cost. Many reputable insurance companies, such as Geico and Allstate, offer MBI insurance. You may even be able to get a discount if you bundle this coverage into a policy you have through your current provider.