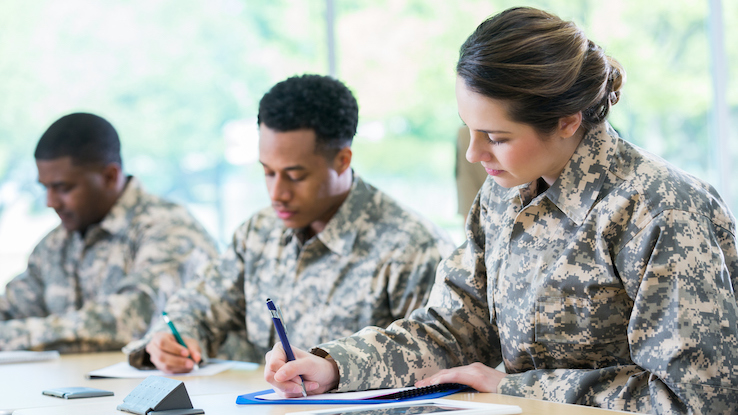 Are you a veteran who's looking to go back to school? If so, you may be wondering if you're eligible for GI Bill benefits. Although the original GI Bill expired in 1956, many programs it created are still assisting veterans today. 
A newer version — officially called the Post-9/11 Veterans Educational Assistance Act of 2008 but informally known as the Post-9/11 GI Bill — also helps veterans obtain education benefits and includes programs for active duty service members. The Post-9/11 GI Bill is available to veterans who served at least 90 days of active duty after September 11, 2001. The payment can help veterans cover tuition, housing, academic literature and other necessities for up to 36 months.
Ready to find out more about these programs? This article looks into the basics of some common existing programs and explains what each offers to help you get started on a new educational path.
How Do I Find Out If I Qualify for the GI Bill?
If you're a veteran, you may wonder if you qualify for GI Bill benefits. The first step is to check with the Department of Veterans Affairs (VA) to see if you meet its criteria. You can do this by visiting the VA website or contacting a local office directly.
Once you've determined that you're eligible for GI Bill benefits, the next step is to apply for them. You can take care of this online or in person at your local VA office. Be sure to have all the necessary documentation on hand, including your DD-214 form or other discharge papers.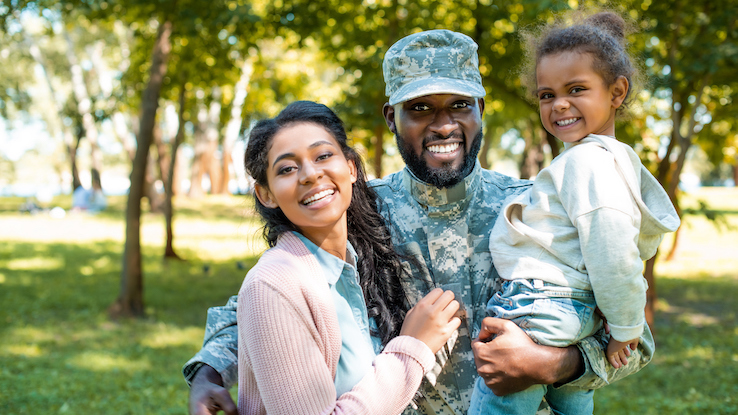 If you're eligible, you can sign up for an "ebenefits" account if you don't already have one. Setting it up is easy. Visit www.ebenefits.va.gov and click on "Register." This prompts the Login Account Registration wizard to open. Fill in the information to complete the registration process and verify your identity. With this account, you can keep checking the status of the GI benefits you've applied for and track benefits you've received.
Do All Veterans Get the GI Bill?
No. The GI Bill benefits eligible U.S. Armed Forces members, including active duty service members and veterans. To be eligible for the GI Bill, you need to have served on active duty for at least 90 days after September 10, 2001, or have been discharged from the military with a service-connected disability.
Who Does the GI Bill Cover?
The GI Bill covers eligible members of the military who are also still in service and those who've also been honorably discharged and meet the criteria listed above. The benefits also cover the dependents of service members both living and deceased. The GI Bill is accessible to dependent children between 18 and 33 years old. If a service member's spouse hasn't remarried for 15 years after the service member's death, they can access 100% of the bill's benefits.
The GI Bill covers tuition, fees and living expenses for individuals attending college or vocational training. The GI Bill also provides loan repayment assistance for students who have taken out loans to pay for their education.
When applying for school, the GI Bill pays tuition directly to your institution of choice, while money for other expenses is disbursed to your bank account. Additionally, veterans and surviving dependents of deceased service members who want to major in science, technology, engineering and mathematics (STEM) programs can apply for the Edith Nurse Rogers STEM scholarship.
How Many Months Do You Have to Serve to Get the GI Bill?
To be eligible for the full GI Bill, you must serve at least 36 months on active duty. If you were honorably discharged from active duty due to a service-related disability, you may be eligible for the GI Bill even if you didn't serve for 36 months.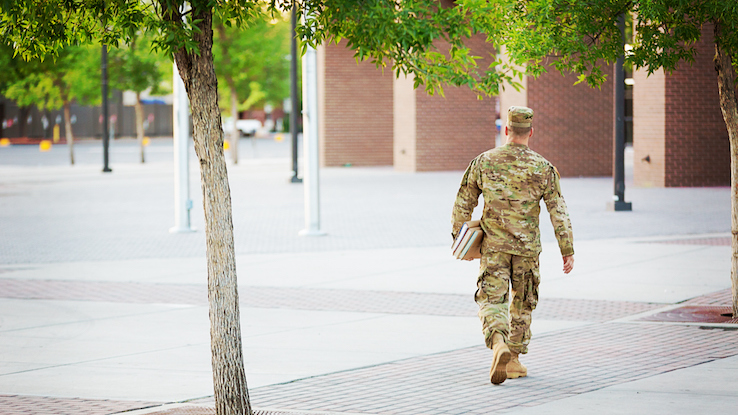 You may also be eligible for the Post-9/11 GI Bill if you served at least 30 days on active duty after September 11, 2001. The Post-9/11 GI Bill provides up to 36 months of education benefits to eligible veterans and service members.
If you're a reservist or National Guard member, you may be eligible for the Montgomery GI Bill if you meet certain criteria.
You may still be eligible for funding from the bill even if it isn't the full amount, based on your service. To put things in perspective:
To get 90% of the benefits, you must have served for at least 30 months but fewer than 36 months.
To be eligible to receive 80% of the GI benefit amount, you need to have served at least 24 months but fewer than 30 months.
Those eligible for 70% of the benefits should have at least 18 months and no more than 24 months of service under their belt.
To get 60% of the benefits, a service time of at least 12 months and less than 18 months is required.
Fifty percent of GI benefits are open to service people who have served for at least six months and not less than 12 months.
Service people are eligible for 40% of the benefits if they served at least 90 days but less than six months.
As of August 2020, the Forever GI Bill was amended. If you serve a minimum of 90 days to six months, your benefits will equal 50%. Those who have served for at least six months but not more than 18 months are eligible for 60% of the benefits.