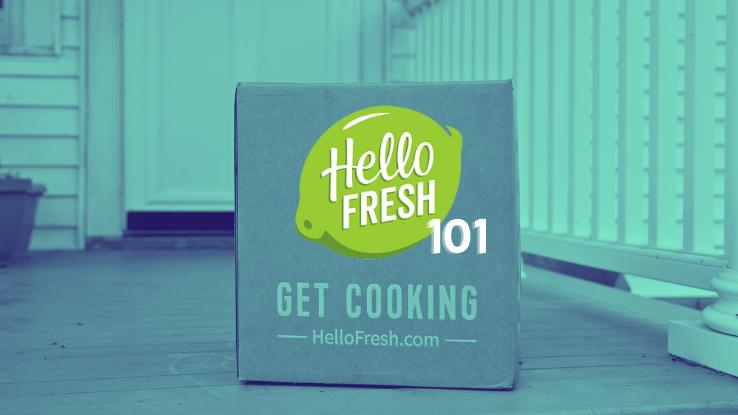 While many of us crave home-cooked meals, we don't always have the time to shop for fresh ingredients — and that's where meal kit delivery services come in. These increasingly popular services bring fresh, pre-portioned ingredients (or, in certain cases, meals you just have to heat up) right to your door. 
Not only does this cut down time at the grocery store, but you can also stop agonizing over meal planning and cut down on food waste. In fact, all you have to do is follow some easy, step-by-step recipes, and, within 30 minutes or less, you'll have a dinner the whole family will enjoy. 
One of the most popular meal kits on the market these days is HelloFresh, which bills itself as America's most popular meal kit. With up to six meal recipes available for delivery a week, the service offers enough food for up to four people, all while accommodating various dietary needs. So, how does HelloFresh work — and how much does it cost? Here, we'll provide you with a HelloFresh primer, so that you can decide whether or not it's the right fit for you. 
HelloFresh Allows You to Make New Recipes Right at Home
Founded in 2011 by Dominik Richter and Thomas Griesel in Berlin, Germany, HelloFresh is a subscription-based meal plan service that delivers meals to customers across Europe, the United States, and Australia. The company's ultimate goal is "to take the stress out of mealtime" by giving consumers a way to skip the time-consuming meal-planning and grocery-shopping processes altogether.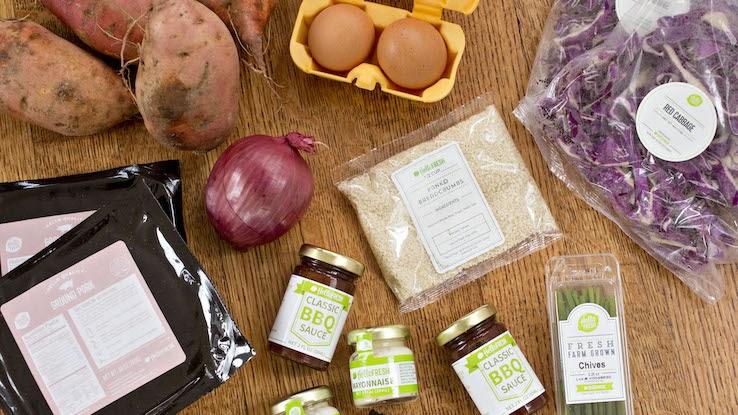 With HelloFresh, you'll have the opportunity to cook up tasty recipes while accommodating your dietary restrictions and needs. As the name implies, this service delivers fresh, sustainable, pre-portioned ingredients with easy-to-follow recipes, all of which are packed into an ice-pack-filled box. Best of all, HelloFresh relies on professional chefs and nutritionists to add new recipes into the weekly meal rotations, which means you can explore new options and find those tried-and-true favorites. 
What Types of Meal Plans Does HelloFresh Offer? 
If you have any dietary restrictions, preferences or allergies, there's likely a HelloFresh meal plan for you. Currently, the service offers meat and veggie-centered meals; vegetarian and vegan meals; dietician-approved low-calorie and low-carb meals; family friendly meals that are curated with kids' tastes in mind; and "Gourmet Recipes," which include add-ons, like garlic bread and various sides, for an additional cost.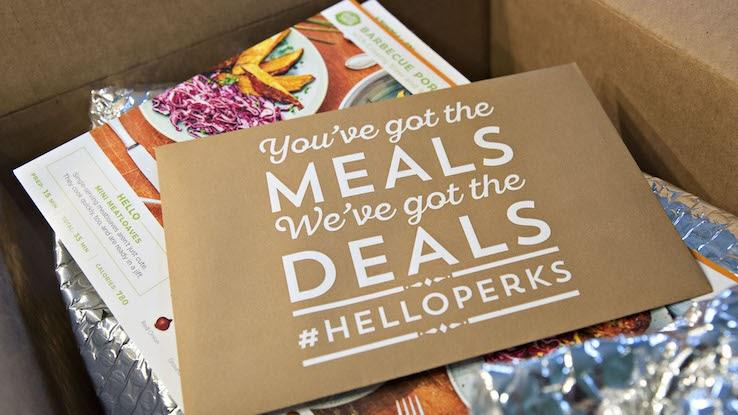 After deciding on your meal preferences, you'll select the number of recipes you'd like per week as well as the number of people on the plan. HelloFresh's plans range in price, but start at $8.49 per serving. Before signing up, see if your friends or family have any referral codes; often, HelloFresh runs promos outside of referrals as well, so signing up for the service's emails may be worth it at first. Finally, students, veterans, and active-duty military personnel all receive discounts on their plans. 
The service charges by the week, which allows customers to pause or cancel their service at any time without being penalized. Tastes, diets and finances change — and HelloFresh understands that flexibility is key. Because HelloFresh also prides itself on delivering fresh ingredients, drivers deliver meal kits across the contiguous U.S. up to three times a week. Unless there are weather-related delays, you can expect your meal kits to arrive between 8 a.m. and 8 p.m. on your preferred delivery day. 
Customers Can Choose Specific HelloFresh Recipes to Add to Their Plans
Ahead of their scheduled delivery day, you have a certain window of time during which you can select your favorite recipes from HelloFresh's extensive library, or choose from the service's planned menus for that week. Additionally, HelloFresh provides the nutritional information for each recipe, allowing you to pick what's best for your needs.
One of the service's top recipes is a pub-style shepherd's pie with white cheddar and thyme mashed potatoes. The HelloFresh chefs created their own version of the classic shepherd's pie: a base of beef filling mixed with fresh veggies, tomato, and herbs. Creamy mashed potatoes sprinkled with sharp white cheddar top the dish, which is broiled to a perfect finish (by you) in about 50 minutes (and that includes prep time). It's a bit of an advanced recipe, but it's also so worth the deliciousness.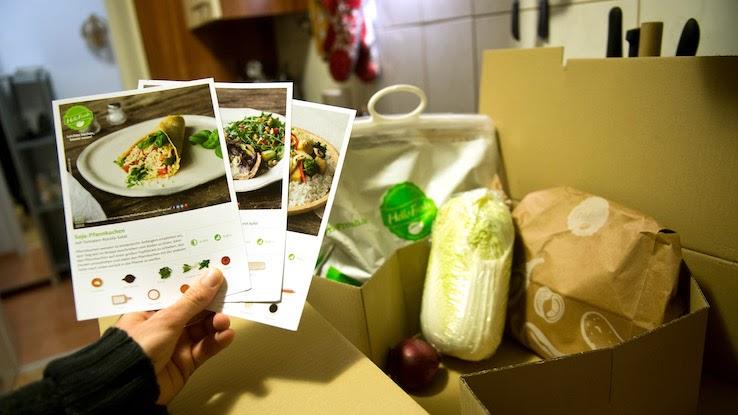 Another popular dish is the service's Rapid Butternut Squash Agnolotti, little pasta dumplings that hail from northern Italy. The dumplings in HelloFresh's spin on the dish are filled with sweet butternut squash and covered in a sage-and-brown-butter sauce. In total, this one takes just 20 minutes to make. By including flavors from countries all over the world, HelloFresh makes sure you won't tire of its menus — and, maybe, you'll even expand your palate. 
Could HelloFresh Replace Grocery Shopping?
Is it possible that HelloFresh could replace the bulk of your weekly grocery shopping? Yes. After all, it's exceedingly convenient. You'll even save on gas or other transportation costs, and that all adds up. However, it should be said that many consumers have balked at HelloFresh's prices, even though HelloFresh works directly with suppliers to keep the cost of ingredients down as much as possible. 
The service also guarantees less food waste thanks to its pre-portioned ingredients. Sadly, the average American throws away over 200 pounds of food each year by buying too much food that expires before it can be eaten. Moreover, the average American household spends over $2,200 annually on food that ends up in the trash bin. HelloFresh is also the first carbon-neutral meal kit company, which means they're committed to offsetting 100% of their direct carbon emissions.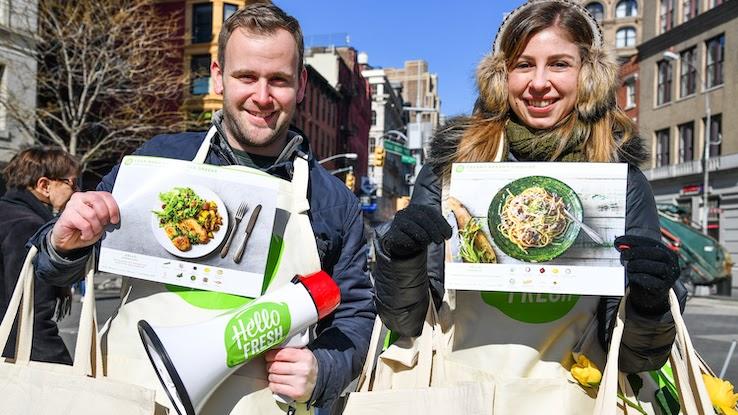 Not to mention, customers are also having fun trying new recipes and learning new cooking techniques with HelloFresh. "I have saved money and have no wasted food," a customer, Robin, shared in a review on the service's website. "I'm also learning fun, new cooking techniques. And my college-aged daughter loves all the new foods she is trying." Whether you go with HelloFresh or one of its competitors, it's clear that meal kit delivery services are the height of convenience — and a great way to diversify your weekly dinner menu.