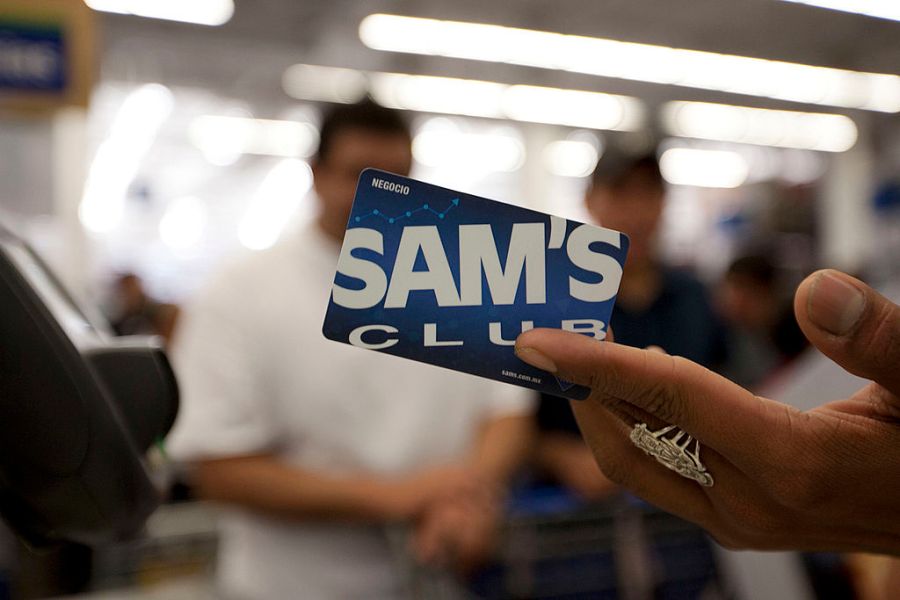 If you've started digging deeper into getting deals on groceries and everyday household goods and services, you've probably heard about the benefits of shopping from warehouse stores. Signing up to join these member-only retailers and access their discounts on everything from bulk foods to car repairs can help you save money. But there's a catch — you have to pay an annual membership fee, and you'll need to break even in savings on purchases before you start offsetting that initial fee. Whether reducing bills or changing your spending habits, it's never a bad idea to save more money.
Sam's Club — the wholesale warehouse version of its parent company, Walmart — is one of these companies. Much like Costco, BJ's, and similar retailers, you can only shop at a Sam's Club store if you sign up for an annual membership. But is it worth the cost? We'll help you decide with an overview of the potential pros and cons of springing for a Sam's Club membership.
Editor's Note: The pricing and other details in this article were current at the time the article was originally published. These details are subject to change at the retailers' discretion. Please check with specific retailers for the most up-to-date information.
Sam's Club vs. Other Warehouse Stores
One of the first perks of Sam's Club's two membership options is that they both cost less than those of competitors. A basic Club membership will run you $45 per year, while a Plus membership comes with a $100 annual price tag. BJ's options, by comparison, cost $55 or $110 per year, while Costco's memberships include $60- and $120-per-year options.
While each of these stores may be worth it for customers who take advantage of a wider variety of savings options, location considerations may be one of the deciding factors in the type of membership you can actually obtain. BJ's has nearly 220 locations, most of which are located in the eastern United States, Michigan, and Ohio. Costco has around 575 stores in the United States, 22% of which are located in California.
Sam's Club has around 600 U.S. locations servicing a wider area across the country. However, most are located on the East Coast, in the South, and, to a lesser degree, in the Midwest. However, states like Alaska, Oregon, and Washington do not have a Sam's Club. When it comes to warehouse memberships, it's always a smart idea to pick a chain that has a location close to you. The more convenient it is to use the membership, the more likely you are to get the most use out of it.
What Does a Sam's Club Membership Include?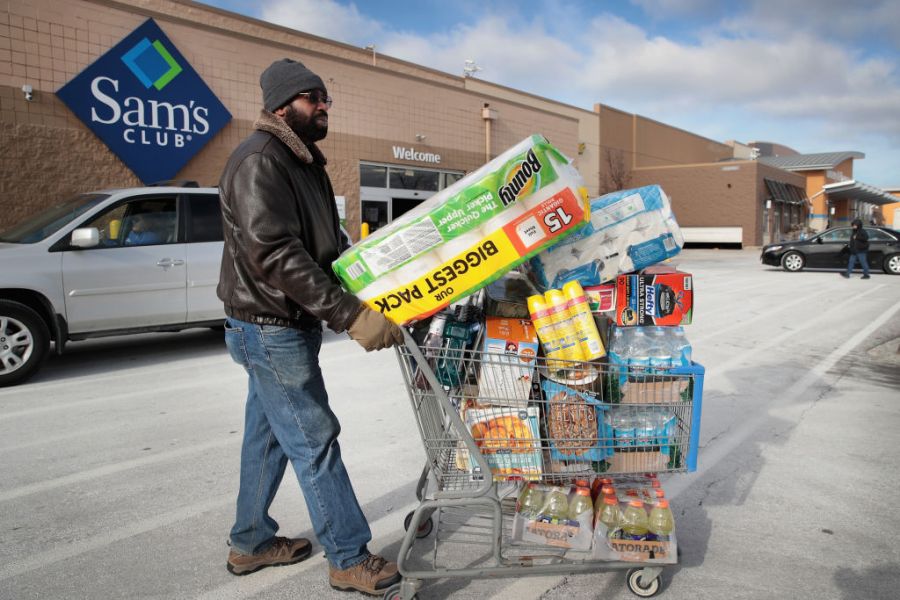 Whether or not a Sam's Club card will be worth it for you largely depends on if you'll save more money each year than you pay for membership. Both memberships grant you access to the chain's large array of offerings, including groceries, electronics, home goods, and much more. But what other benefits come with each tier? Let's take a look.
Club Membership
A basic Club membership lets you enjoy the store's savings opportunities, along with additional perks such as free curbside pickup and free additional membership for a household member of your choice. Interestingly, some of the biggest savings you may access have nothing to do with bulk grocery purchases. With gas prices being at an all-time high, it's probably safe to say most of us wouldn't mind discounts on gas in any capacity. Sam's Club members get exclusive gas prices that may cover the cost of the membership in and of itself, depending on how often you fuel up. You'll also enjoy free repairs on flat tires, battery testing, and wiper blade installation through the retailer's Auto Services department.
Plus Membership
The Plus membership comes with all the benefits of the Club option and a few others. With this membership tier, you'll get free shipping on online orders, pharmacy savings on over 600 generic medications, 20% off eyeglasses, and free contact lens shipping.
Both memberships also come with the chance to earn cash back on in-store purchases if you apply for the Sam's Club Mastercard. You can save up to 5% on gas alone in your first year, 3% on dining, and 1% on other purchases.
Additional Sam's Club Benefits
One of the keys to getting the most out of any membership or subscription is taking the time to discover some of the lesser-known perks you may be entitled to. Sam's Club is no different. While you might simply be looking to get some great deals on bulk groceries, gas, or prescriptions, a Sam's Club card offers even more savings. If you do choose to try out a membership, make sure you look into the following.
Travel and Entertainment Discounts
Sam's Club members can enjoy up to 60% off hotel reservations and 25% off car rentals through select travel partners. You'll also find an impressive array of discounts on everything from theme parks to sporting events and concerts through the company's Travel & Entertainment division.
Gift Cards
If you're a member of Sam's Club, it's where you should buy gift cards. The retailer offers such a range of discounts that many cards may even be worth purchasing and using yourself. You can score up to 25% off of the redemption price of gift cards for restaurants, retail stores, and some airlines.
Home and Business Services
Sam's Club partners with various other businesses, ranging from streaming to home protection to water-delivery services. If you happen to be in the market for one of the services offered, you can take advantage of membership discounts and sometimes even a free Sam's Club gift card when you sign up. Several business perks are also available for Sam's Club members, including discounted check printing and payroll services.
Potential Cons of Sam's Club Membership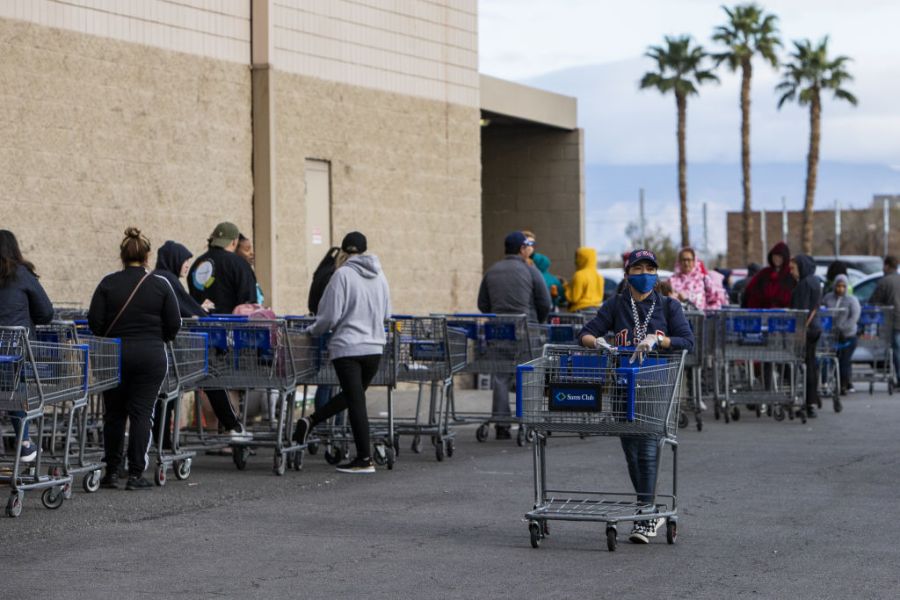 One of the most significant potential drawbacks of paying $45 or $100 for membership is the possibility that you'll never use it. Before signing up, be sure you'll use your Sam's Club card at least enough to recoup your initial investment.
First, find out exactly how close the nearest store and gas stations are, and consider whether you're likely to make the drive. Then, take the opportunity to check them out before signing up. Just because the store requires a membership doesn't mean non-cardholders aren't allowed in the store. One look around should give you a good idea of whether the type (and volume) of the products available are right for you.
If you have a large family or really love buying cereal in bulk, Sam's Club may be right for you. But if you live alone or dine out often, you may find it somewhat challenging to save more money than you paid to sign up. The exceptions, of course, are if you plan to use your card mainly to save on gas, entertainment, or other categories.
Last but not least, it's vital not to venture into a wholesale store without a detailed list of exactly what you intend to purchase. While it may seem like a bargain to buy five steaks in bulk, you'll end up losing more money than you save if half of them go bad before you eat them.
Whether or not Sam's Club is right for you depends on how conveniently located the nearest store is, how many of the services could really save you money and how wide a range of offers you intend to take advantage of. All of these things should be taken into consideration as they could help you improve your budgeting skills and your savings.