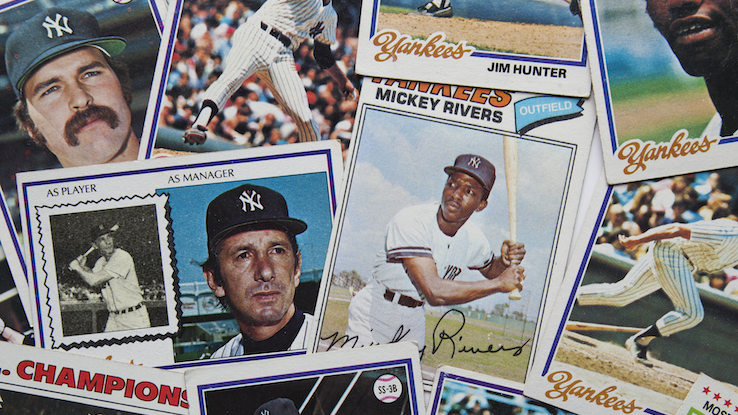 Maybe you have a signed baseball from your favorite player or a jersey from your alma mater's championship year. Perhaps you've been holding onto a vintage sports card since childhood or the autographed photo of Muhammad Ali a relative passed down. Whatever sports memorabilia you happen to have stashed away could hold a lot of value — and not just of the sentimental variety.
According to David Yoken, the CEO of Collectable.com, the sports memorabilia industry is worth an estimated $5.4 billion. If you're curious about how to capitalize on this trend and sell some sports memorabilia online, we're here to help. Check out this guide to learn how to go about selling your items and maximizing your profit.
How to Determine an Item's Value
The first step in selling sports memorabilia is determining how much your item is worth. There are a few factors that affect an item's value, including:
History of the player or team associated with the item: Items associated with famous or iconic figures are usually worth more than items associated with less prominent players or teams.
Condition of the item: A mint condition item is worth more than one that's damaged, stained or otherwise not in pristine condition.
Item's rarity: A rare item is typically worth more than a common one. Rare items often don't have duplicates or are very hard to find.
The item's age: Older items are usually worth more than newer ones. If your collectibles date back many years, this can make them rarer and increase their value.
Whether or not the item is authenticated: An authenticated item may be worth more than one that's not. Visit a sports memorabilia appraiser who can evaluate and authenticate your item.
If you're not sure about an item's value, there are a few ways to research it. Check out online auction sites to see if similar items have sold recently — and look at the amounts of money they've sold for. You can also consult experts in the field, such as appraisers or dealers. They'll be able to give you a more accurate estimate of your item's worth. Some appraisal sites include the International Society of Appraisers, Leila Dunbar Appraisals, American Society of Appraisers and Appraisers Association of America.
Once you have an idea of your item's value, you can start thinking about the best way to sell it.
How to Price Sports Memorabilia
Pricing your sports memorabilia can be tricky. On one hand, you want to make sure you're getting top dollar for your item. On the other hand, you don't want to price yourself out of a sale. Here are a few tips to help you price your sports memorabilia:
Do your research: Know what similar items have sold for in the past. This gives you a good starting point for pricing your item. Sales prices on sites like eBay can give you a rough idea of the amount to list your item for.
Consider the condition of your item: An item in mint condition can fetch a higher price than one that has wear and tear. Make sure your items are in the best original condition possible.
Take shipping costs into account: Buyers might or might not expect to pay for shipping if you're selling online. Make sure to factor this into your final price and make it clear to buyers whether you're covering the cost or not.
Where to Sell Your Memorabilia Online
There are a few different ways to sell your sports memorabilia online. Two of the most common are using a marketplace website and selling directly to collectors. Some of the top places to sell sports memorabilia include the following.
Online Auction Sites
Online auction platforms are a great way to sell sports memorabilia. These sites allow you to reach a large audience of potential buyers, and they sometimes also provide protection for both the buyer and the seller. However, online auction houses typically charge commission fees on what you make from selling your item through them. Some of the top online auction platforms are eBay, LiveAuctioneers, Proxibid and Sotheby's.
Sports Memorabilia Auction Houses
If you have high-end items, you may want to consider selling them through an auction house that specializes in sports collectibles. Two of the top sports memorabilia auction houses are Heritage Auctions and SCP Auctions.
Sports Memorabilia Forum
Sports memorabilia forums are great places to sell sports memorabilia. These forums often have threads where you can sell your collectibles. They also guide you on what you intend to sell. On these sites you can create a listing for your item and set your price while dealing with buyers directly.
Online Sports Memorabilia Collectors
There are many different sports memorabilia collectors out there who would be interested in buying your items. Selling to online dealers makes transactions quicker and more convenient. However, you likely won't make the most money possible from your item because the dealers also want to profit from the item.
Local Dealer Shops
Local antique shops may be interested in purchasing your sports memorabilia. These are an excellent option if you want to get the most money for your item. Local dealers make money by displaying your item in their shop or online store, selling it on your behalf and getting a commission from the sale. However, it can take some research to find a reputable dealer. Make sure to do your due diligence before selling to any local shop.
How to Market Your Sports Memorabilia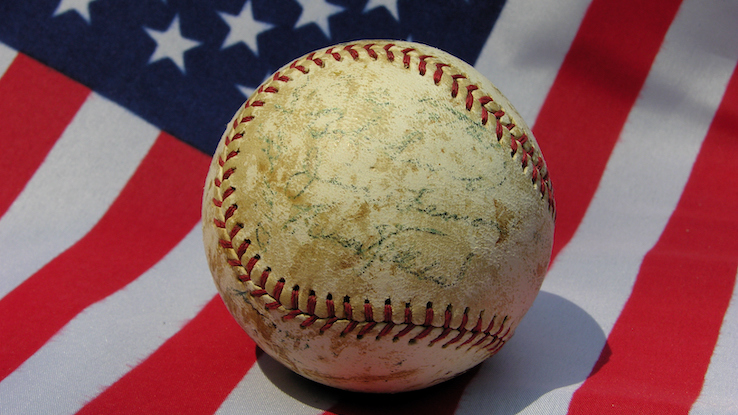 When it comes to selling sports memorabilia, the most important thing is to make sure you market and price each item appropriately. Each piece of memorabilia is unique and should be treated as such. If you're planning on selling on your own, the best way to market sports memorabilia is by writing a great description for your product listing and taking multiple pictures from different angles.
The first step is determining what makes the item unique and writing a description highlighting those features. It's also important to be honest about any damage or wear and tear the item might have. Take pictures of the item from different angles so potential buyers can get a good idea of what they're looking at and see any damage that could influence their decision.
Once you have a great description and some clear pictures, the next step is to list the item for sale. There are a few different options when it comes to listing sports memorabilia. Your goal is to find the platform that gives your item the most exposure. The last step is to package and ship the item once it's sold. It's important to package the item securely so it arrives safely to the buyer. Selling sports memorabilia can be a great way to make extra money. By following these steps, you can increase the chances of your item selling quickly and for prices you're comfortable with.