Gone are the days when scoring great holiday deals meant getting up before the sun to fight through the masses of other eager shoppers on Black Friday. These days, Cyber Monday is the shopping event of the season to plan for, and there are plenty of reasons why. It's so convenient — shopping online from the comfort of your couch is more comfortable than bundling up to brave the chilly morning air and long lines of Black Friday sales — and you'll often find better deals on Cyber Monday than you will buying in-store the week before. And even though we're likely to experience some supply-chain disruptions this year, items are still more likely to be in stock in online stores than in brick-and-mortar retailers.
Whether you're thinking about shopping Cyber Monday sales for the first time or you're a seasoned buyer who wants to refine the purchasing process, having a strategy in place can help you get the best deals and check off everything on your list. Check out this collection of some of our Cyber Monday hacks to help you save the most money with the least stress this holiday season.
Make a List and Check It Twice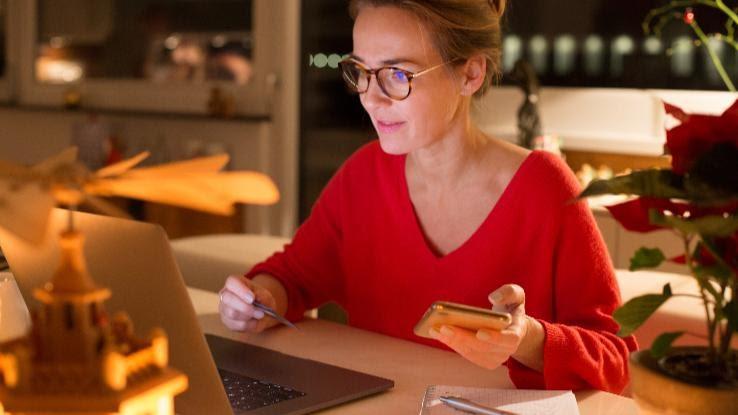 The wisdom behind this one goes back to the same premise as never doing your grocery shopping hungry. You pull out your laptop on Cyber Monday to see countless items at deeply discounted prices. The Cyber Monday spirit takes hold and convinces you there's no way you can pass up such great offers. Before you know it, you're awaiting the arrival of things you forgot you purchased for yourself. And you have no money left over for actual gifts.
Making a plan is a much merrier way to stay on-budget and enjoy the holiday while getting gifts you need for others. At least a week ahead of time, make a list of everyone you want to buy for and what you want to get them (complete with a plan B if a similar object is on sale). At this point, you'll also want to set a limit on the amount you want to spend on each person. You can set an overall limit as well, but if you're planning on buying multiple smaller items for your child's teachers and bigger-ticket items for family members, for example, setting individual limits can be helpful.
Start Early and Set Up Price Alerts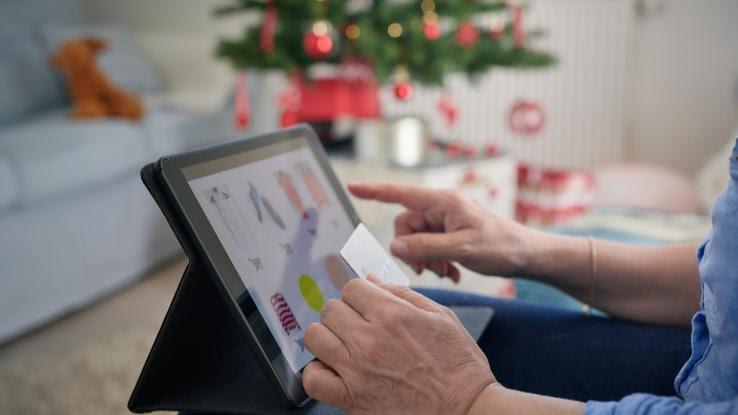 On one level, starting early refers to hitting your keyboard as soon as you can on Cyber Monday — even online stores aren't immune to selling out of the year's most popular gifts. On another level, it refers to the truth that what began as Black Friday and expanded to include Cyber Monday has slowly morphed into a whole season all its own.
These days, stores have begun offering Black Friday deals on a revolving selection of items sometimes as soon as Halloween is over. Amazon, for instance, started its 2021 Early Black Friday deals in early November. Target also periodically offers Deal Days with discounts that rival Black Friday prices.
So how do you know if the item you want is destined to be offered on sale early? Download a price drop alert app or browser extension that lets you know when the item you're interested in goes on sale. Make sure you know how to use these apps and extensions ahead of time, too, to avoid missing out on limited-time offers.
Compare Prices and Research Price Histories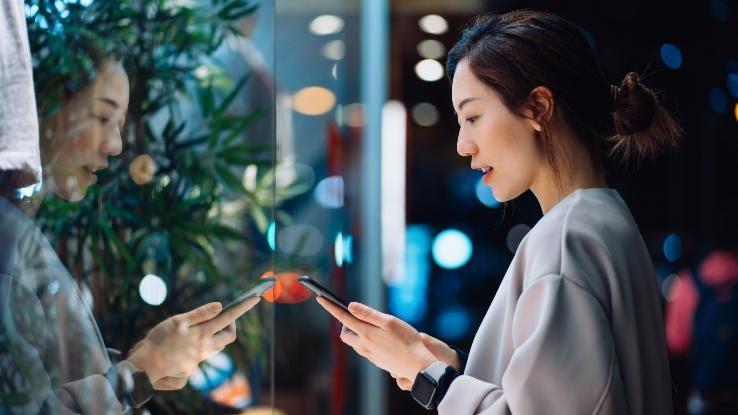 Looking for a browser extension that can alert you to price drops and then some? Search for options that keep you up to date on price drops but that can also show you the price histories of different products for the previous few months. With one of these tools, you can make sure the store didn't recently raise the price just to put a discount on it to create the appearance of a bargain. When you go to check out, these apps — Honey is a popular one — also shuffle through any available coupon codes for you so you can apply any that can save you more money.
Capital One also has a great browser extension that automatically finds available coupons and compares prices across stores to ensure you're getting the best deal. If the item you're looking for is available for less at another site, the extension provides an alert to help you make informed decisions.
Score More Shopping Rewards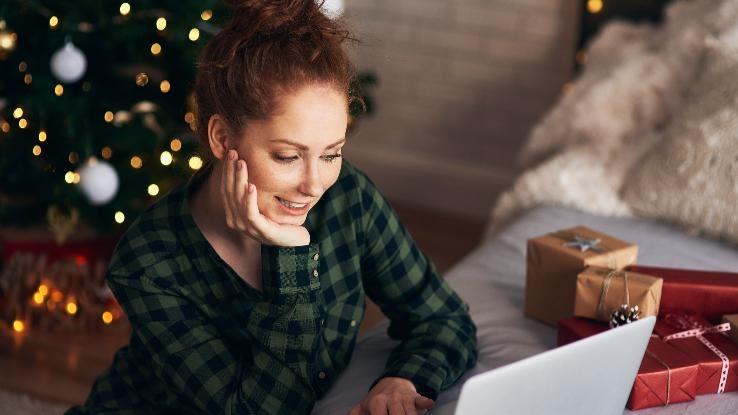 If you have some serious spending to take care of, Cyber Monday is a great time to do it. But why stop at saving money when you can earn rewards for what you do end up spending? The aforementioned Capital One app is an easy way to get in on the game; itl rewards you with credits towards gift cards from its partner stores when you shop through the extension.
Alternatively, it may be time to break out your rewards credit card — if you're in a place to pay off your balance immediately. Just remember that, while the rewards may be tempting and potentially helpful upfront, having a 20%+ interest rate is a great way to cancel them out if you let your balance linger.
Follow Your Favorite Brands on Social Media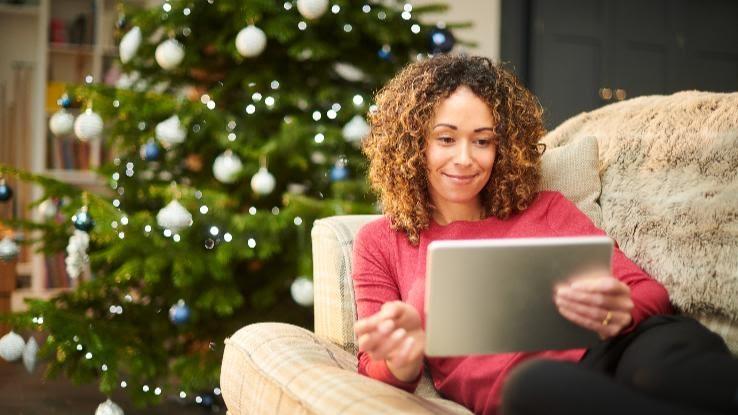 Some brands offer their social media followers special deals that can save you even more money on Cyber Monday. Try following a few of your faves this year on Facebook, Twitter and Instagram to see if you can rack up any additional savings. Often, brands post coupon codes on social media platforms especially for followers — you won't see these if you're only subscribed to emails.
Speaking of emails, many brands also offer special Cyber Monday deals and discounts to members of their email lists. Want to avoid an ocean of spam in your inbox? Never use your personal email address to sign up for them. Instead, make a special account that you reserve for bargain hunting, and use this to sign up for newsletters — and emailed discount codes — instead.
Research Return Policies and Fees
The biggest downside to Cyber Monday shopping is that not everything online is always what it appears — you can't try items on or get a great feel for the quality when you're not shopping in person. That's why it's important to stick to reputable sites and make sure you're familiar with their return policies in advance. While that flatscreen TV may look like a great deal on Cyber Monday, you (or worse, your recipient) may be out a $40 return shipping fee if you need to send it back.
Always read the fine print to ensure you won't encounter problems returning holiday purchases, especially when it comes to stores that don't have physical locations in your area. This isn't only true when you're dealing with high return shipping costs, either. Make sure you understand other return policies and processes, such as the length of time the company gives you to send back items and the types of documentation you might need to include with your return.
Abandon Your Cart — for a Bit
This one can be a bit tricky, but it's worth a shot. Some retailers keep tabs on your online shopping carts and can tell when you've abandoned the items before fully checking out. To entice you to finalize your purchase, the retailer in question might attempt to lure you back by emailing you an extra promotional code you can use if you come on back and make the purchase.
Sometimes this process works best if you create an account with your favorite store's website, stock your cart and then leave without actually buying anything. Be aware this doesn't work for every brand, though. If you don't receive any communication after a few hours, go ahead and make your purchase, especially if it includes items you really need that won't be on sale when Cyber Monday ends.